BEHIND THE KICKS: BRYSON TILLER'S SELF-MADE AIR

An avid Air Force 1 fan since high school, Bryson Tiller has long known how to make his style his own. Tiller's music – hip-hop and trap inspired R&B – show his gift for putting an original spin on a classic. His appreciation of heritage paired with his keen aesthetic sense lend themselves perfectly to mixing up an icon like the AF1. To design his hometown-inspired AF1, Tiller teamed up with Nike Sportswear at New Yorks' Bespoke iD Studio at NikeLab 21 Mercer.
In matters of art and style, Tiller always stays true to himself. "I wore a uniform to school, so the white-on-white or black-on-black Air Force 1 Low was the simple sneaker to wear, but it was the standard. You were cool if you had on a pair of Air Force 1s," said Tiller. "It's still a staple for me while on tour."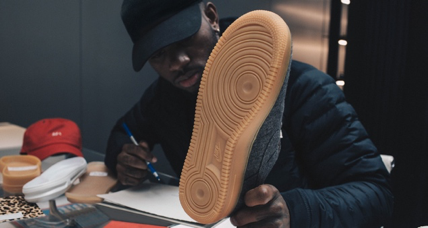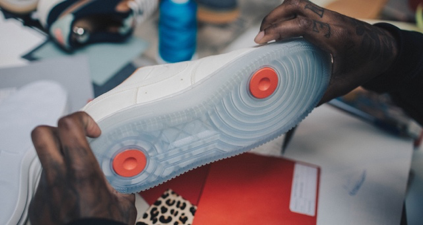 At the NikeLab 21 Mercer design studio, Tiller worked with the leathers, colors, customizable labels and special glow-in-the-dark details to create his perfect sneaker. Elements like a full-grain leather upper in university red and tour-yellow eyestays nod to the look and feel of boxing gloves. Metal gold dubraes, an off-white midsole and gum outsole give the shoe a premium, city-inspired foundation.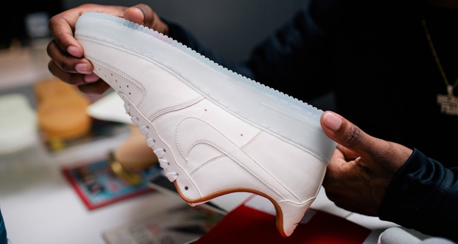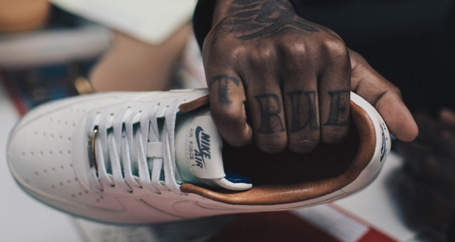 To Tiller, anything is possible in music, design and life.
"Whenever you fly into Louisville, you see a sign that says, 'It's Possible Here.' I remember my first time seeing it – I think I was coming home from the studio in LA – I was working on my debut album, and I just thought, 'Wow, it is possible here.' Everybody always thinks you have to move out of the city and go where the music industry is, but it's possible in Louisville, and it's possible anywhere. You just have to believe," he said. "So, I put 'POSSIBLE' on them as well."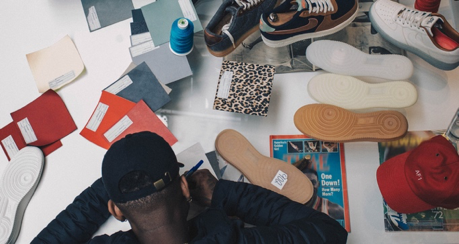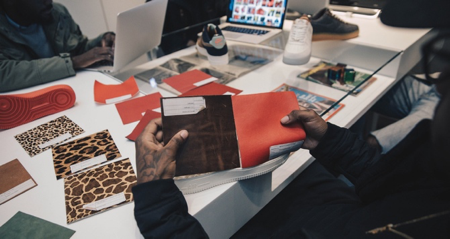 Tiller found the process of building a sneaker a lot like writing a song.
"I'd never seen how shoes are actually put together, but I always like to create my music based on an image. Once I have an image, I start to create the music around it. It was the same with designing a Bespoke Air Force 1. I focused on images that highlight my obsessions – Louisville, and my hometown boxing hero's rise to greatness – and I built around those."
Want to be where style meets culture? Explore Nike's creative careers.