Overview
At Air Manufacturing Innovation (Air MI), we deliver on Nike's most daring dream: giving every athlete the unparalleled sensation of walking on air. Since Nike introduced the Air sole in 1979, no technology has become more synonymous with Nike than Air. Our teams engineer, make and perfect Nike's most advanced footwear components. Masters of teamwork, we challenge assumptions in order to get faster, drive efficiency and fine-tune technology to deliver quality performance plastic. At our state-of-the-art facilities located in Beaverton, Oregon and St. Charles, Missouri, Air MI is taking Air to places that we never thought possible. Learn more about Nike Air Manufacturing Innovation.
Success Profile
Think you fit the mold? These are the skills we're looking for to join this world-class team:
Detail-Oriented

10

Organized

10

Team Player

10

Industrious

9

Multi-tasker

9

Productive

9

Efficient

8

Flexible

8
proactive
self-starter
versatile
confident
quick-thinking
socially conscious
I come to work every day because I know the Nike brand is not just about shoes, it's a way of life.
Daryl Coleman Plastic Machine Operator
Nike is a great place to work. We encourage employees to feel self assured with their skills and to always reach their full potential.
Cristell Arriaga Plastic Machine Operator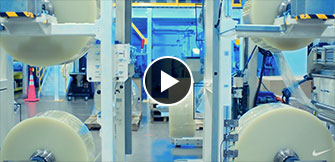 MEET NIKE AIR MI PLASTIC MACHINE OPERATORS
Explore a career in Beaverton, Oregon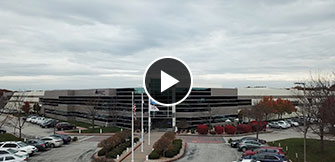 MEET NIKE AIR MI PLASTIC MACHINE OPERATORS
Explore a career in St. Charles, Missouri
WELCOME TO ST. CHARLES AIR MI
Message from Cheryl Renne, General Manager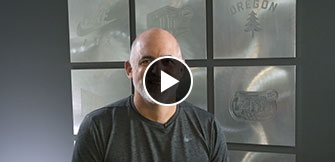 MEET THE NIKE AIR MI MAINTENANCE TEAM
Explore a career at both facilities
Rewards
Cool Tech

Sustainability

Culture

Finance

Tuition

Fitness

Coaching

Time Off
Responsibilities
At Nike, we serve athletes. Fueled by the insights of the world's best, we design and create products to elevate human potential on a global scale. And it's on us, the Global Operations Team (GOT), to help bring this mission to life.

We are a diverse lineup of thousands spread across the globe. Together, we are building a smarter, more connected and automated value chain. And we are looking for world-class talent like you to contribute to this journey.

Take an idea. Make it a product. Get it into the pipeline. Share it with the world. Sounds simple, but, of course, the devil's in the details. At Nike Air Manufacturing Innovation, we manage every detail, making sure great ideas become great products for athletes everywhere. What does this mean for you? In the best situations it means you'll push your colleagues to do their best work, and they'll turn around and do the same for you. And the details? Take a look and see for yourself.

As a Material Handler Lead, you will plan, oversee, and participate in the warehouse operations of the Shipping and receiving department. Your responsibilities will include coaching, directing, mentoring, and ensuring material handlers are following the SWI (Standard Work Instruction). Your daily tasks will be to ensure employees are properly fulfilling their job duties while helping with any needs for the department. It will be your responsibility to actively communicate with the supervisors, production, and your teammates on any issues or opportunities that may arise.

Other job tasks will include processing and issuing raw material to production to manufacture finished goods ready for shipment. Loading and unloading trucks to either be shipped to another facility or stocked in our warehouse storage racks. Complete shipping documentation, schedule pickups and confirm orders in an integrated computer system to relieve inventory and start the invoice process. Receive and verify incoming loads against packing slips, resolve discrepancies and deliver product to appropriate areas. Conduct cycle count and inventory audits to ensure there are no variances and perform inventory movements in SAP when needed.

In addition, recycling, banding, shrink-wrapping, and maintaining a clean, safe, and professional workspace.

This available shifts for this role include:
Tuesday through Thursday and every other Monday from 5:30am to 5:30pm
Friday through Sunday and every other Monday from 5:30am to 5:30pm
Qualifications
Requirements for the position include:
• 2 years of shipping and receiving experience within a manufacturing warehouse, or equivalent environment
• Excellent communication skills
• Ability to organize and prioritize daily tasks to achieve maximum productivity
• Forklift experience
• Flexibility to work overtime
• Ability to lift up to 70 lbs.
• Ability to bend and stand during entire shift
• Ability to work under pressure and meet tight deadlines
• Ability to communicate clearly in order to work with vendors, internal staff and peers
• Good basic reading and writing skills
• Demonstrated attention to detail skill
• Basic knowledge of entering and verifying information using a computer system

NIKE, Inc. is a growth company that looks for team members to grow with it. Nike offers a generous total rewards package, casual work environment, a diverse and inclusive culture, and an electric atmosphere for professional development. No matter the location, or the role, every Nike employee shares one galvanizing mission: To bring inspiration and innovation to every athlete* in the world.
NIKE, Inc. is committed to employing a diverse workforce. Qualified applicants will receive consideration without regard to race, color, religion, sex, national origin, age, sexual orientation, gender identity, gender expression, veteran status, or disability.
Job ID: 00419806