Overview
At Air Manufacturing Innovation (Air MI), we deliver on Nike's most daring dream: giving every athlete the unparalleled sensation of walking on air. Since Nike introduced the Air sole in 1979, no technology has become more synonymous with Nike than Air. Our teams engineer, make and perfect Nike's most advanced footwear components. Masters of teamwork, we challenge assumptions in order to get faster, drive efficiency and fine-tune technology to deliver quality performance plastic. At our state-of-the-art facilities located in Beaverton, Oregon and St. Charles, Missouri, Air MI is taking Air to places that we never thought possible. Learn more about Nike Air Manufacturing Innovation.
Success Profile
Think you fit the mold? These are the skills we're looking for to join this world-class team:
Detail-Oriented

10

Organized

10

Team Player

10

Industrious

9

Multi-tasker

9

Productive

9

Efficient

8

Flexible

8
proactive
self-starter
versatile
confident
quick-thinking
socially conscious
I come to work every day because I know the Nike brand is not just about shoes, it's a way of life.
Daryl Coleman Plastic Machine Operator
Nike is a great place to work. We encourage employees to feel self assured with their skills and to always reach their full potential.
Cristell Arriaga Plastic Machine Operator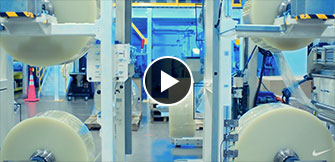 MEET NIKE AIR MI PLASTIC MACHINE OPERATORS
Explore a career in Beaverton, Oregon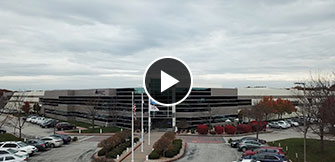 MEET NIKE AIR MI PLASTIC MACHINE OPERATORS
Explore a career in St. Charles, Missouri
WELCOME TO ST. CHARLES AIR MI
Message from Cheryl Renne, General Manager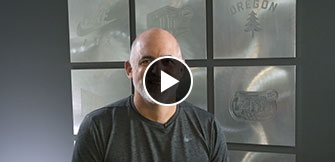 MEET THE NIKE AIR MI MAINTENANCE TEAM
Explore a career at both facilities
Rewards
Cool Tech

Sustainability

Culture

Finance

Tuition

Fitness

Coaching

Time Off
Responsibilities
Nike is committed to creating a safe and compliant work environment for our employees, partners, and communities. The Environmental Health & Safety (EHS) Manager is instrumental in creating a safety culture, in driving awareness and accountability for EHS performance at all levels, for ensuring compliance with all federal, state and local EHS regulations and for implementing global EHS programs. This role works in close collaboration with manufacturing, engineering, maintenance and facilities to develop and implement sustainable EHS programs on site. The successful candidate will be both an effective influencer engaging, teaching and inspiring stakeholders from different teams and a high performer, capable of working autonomously while remaining aligned with global EHS and AirMI programs.     
Ensure operations comply with all applicable federal, state and local regulations. Stay abreast of emerging legislation, informing leadership of potential impacts.
Implement all aspects of injury oversight including reporting, investigation, identification of corrective and preventative actions and publication of safety alerts.
Implement Nike's global EHS programs, providing support to local operations to  customize the program to meet local needs. Develop programs necessary for AirMI operations that are not covered by global standards.
Collaborate with Learning and Development to develop training matrix and effective health & safety training for hourly, supervisory, and management team members.
Train supervisory team members to effectively use analytical safety tools including root cause, risk assessments and JHAs, providing oversight and continuous improvement in skills development.
Actively participate in machine procurement process, leading the machine safety site acceptance test and risk assessment. 
Support internal and external inspections and audits.  Provide technical support and oversight as necessary to ensure action items are closed by responsible parties.
Produce regular summary reports and analysis on EHS activities and key performance indicators as directed by site leadership and EHS director.
Develop and implement key components of management system including site record management system.  
Provide support to continuously improve the Safety Culture as defined by site plan. 
Develop strong relationships with business leadership to ensure EHS is included in facility and asset planning and EHS is integrated into business decisions.
Provide technical and regulatory compliance expertise and support. 
Perform other duties as directed by the site leadership and EHS director.
Qualifications
Experience required:
8-10 years practical experience with EHS program development and implementation in manufacturing environment.
Knowledge in EHS regulations and demonstrated experience managing relationships and issues with local regulatory authorities.
Demonstrated ability to develop, write and successfully implement EHS programs.
Proficiency in conducting root cause investigations, in driving continuous improvement and in training others' in critical thinking.
Knowledge of safety, industrial hygiene and environmental testing methods
Knowledge of behavior-based safety
Experience in efficiently managing external service providers
Skills:
Proven teamwork skills with demonstrated abilities to both work collaboratively and strong in influencing and impact skills
Highly effective written and verbal communications skills
Excellent problem-solving techniques and quantitative, analytical skills
Strong decision making and problem-solving skills, attentive to details, work well under pressure and able to meet deadlines
Ability to organize and manage a complex workload and projects in a fast paced, matrixed organization
Adept command of Microsoft Office products, demonstrated ability to quickly and confidently learn new technologies and develop user training materials
Characteristics:
Energetic, agile, detail-oriented
Self-starter who also values team work
Proactive, common sense approach to getting ahead of issues
A good listener and thoughtful communicator – straightforward, honest, and direct
Educational Background:
Higher education in EHS or associated field with certification of EHS management.  

NIKE, Inc. is a growth company that looks for team members to grow with it. Nike offers a generous total rewards package, casual work environment, a diverse and inclusive culture, and an electric atmosphere for professional development. No matter the location, or the role, every Nike employee shares one galvanizing mission: To bring inspiration and innovation to every athlete* in the world.
NIKE, Inc. is committed to employing a diverse workforce. Qualified applicants will receive consideration without regard to race, color, religion, sex, national origin, age, sexual orientation, gender identity, gender expression, veteran status, or disability.
Job ID: 00450841