Overview
At Air Manufacturing Innovation (Air MI), we deliver on Nike's most daring dream: giving every athlete the unparalleled sensation of walking on air. Since Nike introduced the Air sole in 1979, no technology has become more synonymous with Nike than Air. Our teams engineer, make and perfect Nike's most advanced footwear components. Masters of teamwork, we challenge assumptions in order to get faster, drive efficiency and fine-tune technology to deliver quality performance plastic. At our state-of-the-art facilities located in Beaverton, Oregon and St. Charles, Missouri, Air MI is taking Air to places that we never thought possible. Learn more about Nike Air Manufacturing Innovation.
Success Profile
Think you fit the mold? These are the skills we're looking for to join this world-class team:
Detail-Oriented

10

Organized

10

Team Player

10

Industrious

9

Multi-tasker

9

Productive

9

Efficient

8

Flexible

8
proactive
self-starter
versatile
confident
quick-thinking
socially conscious
I come to work every day because I know the Nike brand is not just about shoes, it's a way of life.
Daryl Coleman Plastic Machine Operator
Nike is a great place to work. We encourage employees to feel self assured with their skills and to always reach their full potential.
Cristell Arriaga Plastic Machine Operator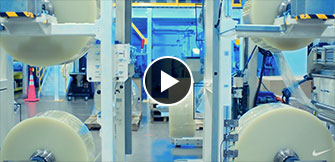 MEET NIKE AIR MI PLASTIC MACHINE OPERATORS
Explore a career in Beaverton, Oregon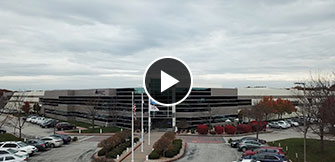 MEET NIKE AIR MI PLASTIC MACHINE OPERATORS
Explore a career in St. Charles, Missouri
WELCOME TO ST. CHARLES AIR MI
Message from Cheryl Renne, General Manager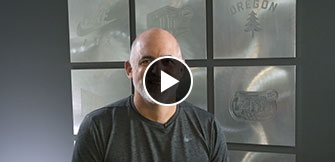 MEET THE NIKE AIR MI MAINTENANCE TEAM
Explore a career at both facilities
Rewards
Cool Tech

Sustainability

Culture

Finance

Tuition

Fitness

Coaching

Time Off
Responsibilities
As the
Production Supervisor
, you would be responsible for coordinating and overseeing the daily activities of your team. You would be responsible for maintaining a safe work environment and promoting a safe work culture. You would set priorities and coordinate the work activities to achieve operational goals and deadlines ensuring on time delivery of products to customers. You would be responsible for identifying, troubleshooting and resolving technical and operational issues. You would ensure departmental operational supply inventories are maintained. This role is responsible for supporting continuous improvements and promoting a lean manufacturing culture.
The following shifts are  available:
C: Friday-Sunday & every other Thursday 5:30am-5:30pm (Days)
D: Friday-Sunday & every other Thursday 5:30pm-5:30am(Nights)
Qualifications
Qualifications:
Bachelor's degree or other manufacturing related degree with a minimum of 2-3 years' experience in a leadership role or 2 additional years' experience may be substituted in lieu of a degree
Demonstrated ability to make decisions and set direction
Excellent Communication skills
Proven project management skills
Demonstrated team building and leadership skills
Strong technical expertise in a manufacturing environment
Experience in LEAN Manufacturing or similar principles and practices
Ability to work with stakeholders of all levels

NIKE, Inc. is a growth company that looks for team members to grow with it. Nike offers a generous total rewards package, casual work environment, a diverse and inclusive culture, and an electric atmosphere for professional development. No matter the location, or the role, every Nike employee shares one galvanizing mission: To bring inspiration and innovation to every athlete* in the world.
NIKE, Inc. is committed to employing a diverse workforce. Qualified applicants will receive consideration without regard to race, color, religion, sex, national origin, age, sexual orientation, gender identity, gender expression, veteran status, or disability.
Job ID: 00441934