Nike, Inc.'s office in Moscow is the headquarters for Nike's operations across Russia.
Nike Russia is part of Nike's EMEA geography and departments include Sales, Marketing, Operations, Finance, Human Resources, Legal and Retail.
The Russia Headquarters is located at the Krugozor office center in the south west of Moscow, where the Nike office is designed to reflect the values and spirit of our brand.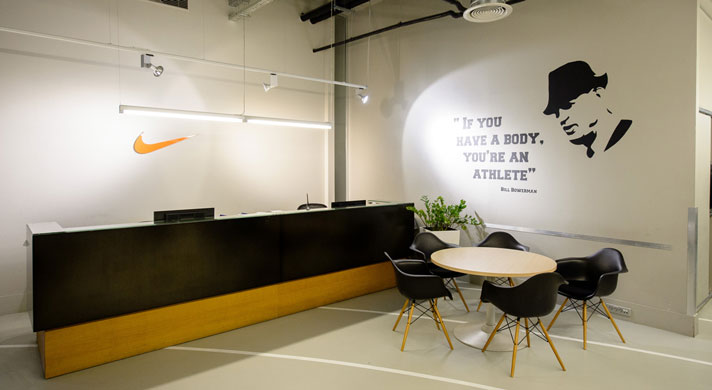 On these pages, you can learn more about this location and its people, and if you're up for the challenge of finding your greatness with Nike, check out what's available in Russia and apply now.
Nike Russia also has a large and growing retail presence, with stores across the whole of Russia in locations such as Saint Petersburg, Novosibirsk, Ekaterinburg, Kazan, Samara, Rostov on Don, Ufa and Krasnodar.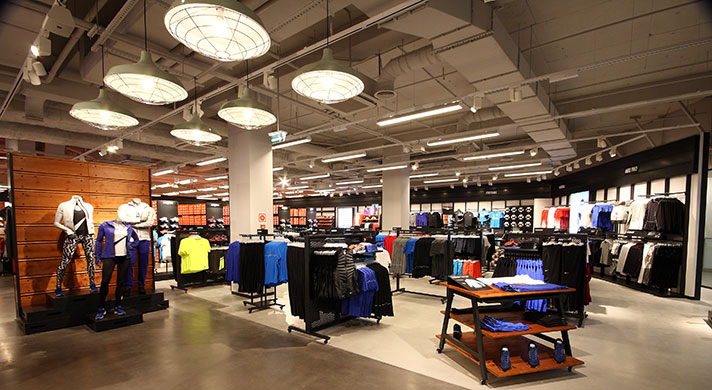 Nike Retail employees inspire athletes of all abilities to tap into their potential and every employee brings inspiration and innovation to our business. It's up to Nike Retail employees to know exactly what the consumer expects, and then deliver far beyond it. Check out what's available at our stores in the region and apply now.
"IT'S NOT A SINGLE PRODUCT MODEL, NOR A SINGLE MANAGER, NOR ONE AD, NOR A SINGLE CELEBRITY, NOT EVEN A SINGLE INNOVATION THAT IS KEY TO Nike. IT IS THE PEOPLE OF Nike, AND THEIR UNIQUE AND CREATIVE WAY OF WORKING TOGETHER."
– PHIL KNIGHT, CHAIRMAN OF THE BOARD, Nike CO-FOUNDER
We believe our diverse and inclusive culture helps to fuel innovation. It attracts and inspires the best talent in the world, separating us even further from our competition. And it simply makes Nike a unique place to work.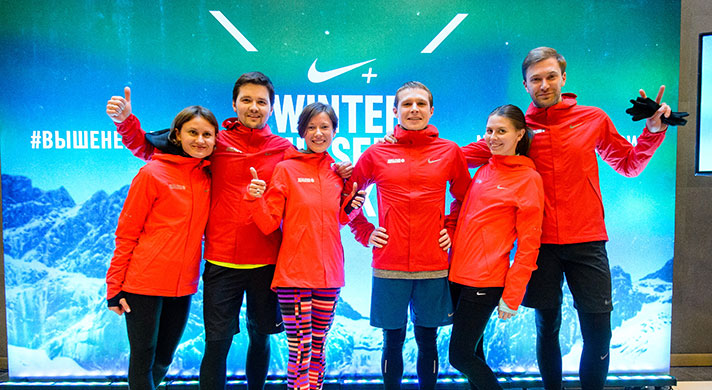 Learn more from employees at Nike's Russia Headquarters:
ANASTASIA SHUSTITSKAYA – MARKETING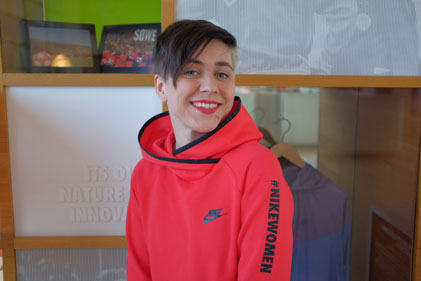 "I joined Nike Russia as an intern in the brand communications team, which was very exciting and a little frightening at the same time! My first task was to develop a creative initiative for online media and it was great to see how it came to life. Since then my roles have grown bigger and the tasks have got more challenging, with more responsibility and now I've relocated to work at the European Headquarters. Each year with Nike has been memorable and I'm looking forward to taking on even more exciting challenges in the future.
I feel that Nike is changing the world through the power of sport and this makes me extremely proud. It's very motivating and the team around me is my fuel. I love to inspire others and seeing everyone contributing to a bigger goal really inspires me. I've worked with some very special people and also with great leaders, who set the bar high for their teams but also for themselves – leading by example, coaching their teams and encouraging people to take on challenges and to accomplish their goals. I've been given really good advice by Nike leaders, especially about keeping your life balanced - you cannot perform to your best at work if other parts of your life lack balance."
Nike, Inc.'s competitive benefits program provides employees with the opportunity to stay fit, ensure the wellness of their families, and create a positive working environment. That is why every geography provides for variable health coverage, fitness center memberships, time off and more.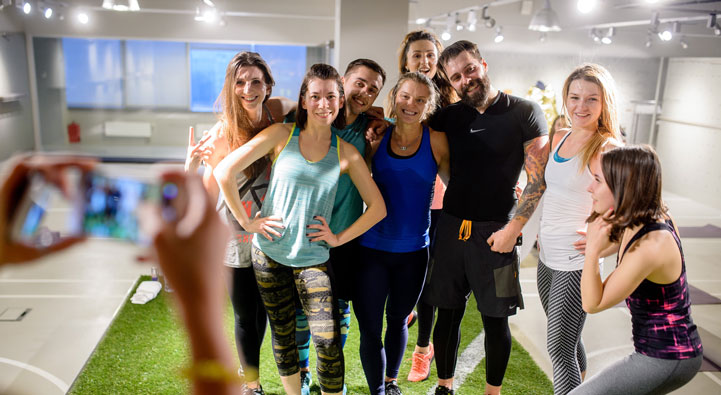 Your particular benefits package will depend on your position and location. Here's a look at some of the benefits available for employees who work at Nike Russia's corporate headquarters in Moscow.
TOTAL REWARDS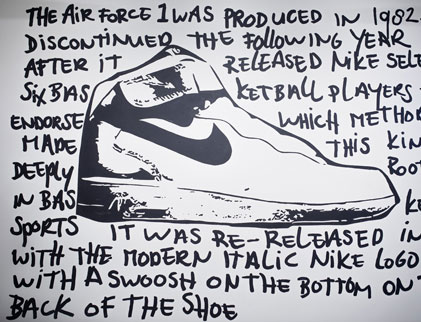 Nike believes the whole team should share in the company's success. Aside from a market competitive base pay, the concept is simple: If Nike has a great year of financial results; employees get a share of the profits through the Performance Sharing Plan. Each year, Nike establishes a threshold and achievement scale for performance — the higher the results, the higher the rewards for Nike employees around the world.
Nike provides employees with Life Assurance and Permanent Disability benefit which provides a lump sum benefit in the unfortunate event of an accident or illness.
WELLNESS BENEFITS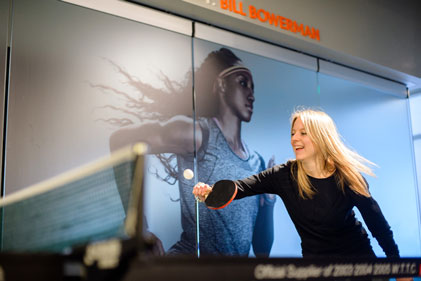 Wellness forms a core component of Nike's culture.
Nike provides comprehensive private medical insurance for employees and their family members.
Nike offers a flexible daily working schedule to promote better work-life balance; each work day can start and end at variable times. In addition, employees enjoy the "Early Fridays" schedule, which helps employees spend their Friday afternoons with family and friends.
SPORT AND FITNESS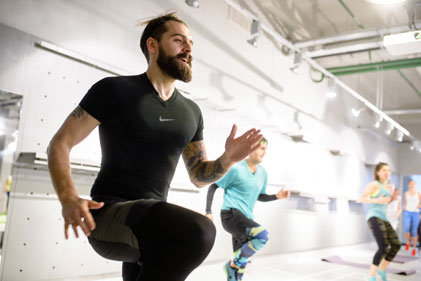 Nike Russia offers free entry to various fitness classes and activities, such as dance classes, yoga, football, running clubs and Nike Training Clubs.
Employees also benefit from annual contributions that can go towards gym memberships and fitness classes.
Gearing up for workouts is also easy with a generous employee discount on Nike products.
PERSONAL DEVELOPMENT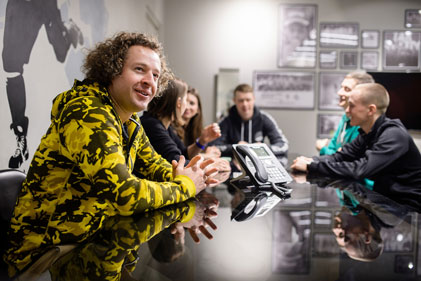 Nike has built an international reputation by maximizing potential, pursuing greatness and inspiring everyone associated with the Swoosh. Nike constantly encourages athletes to push their limits, and the brand applies the same ethos with its employees, giving them the opportunity to unleash their potential.
Learning at Nike is a continuous journey, from onboarding to leadership development. Nike's employee development platform, NikeU, contains programs and tools that enable employees to excel in their current roles, grow into new roles and explore career possibilities.
Nike's Manager Excellence program helps managers develop their skills and knowledge to lead, coach, drive and inspire their teams. The company embraces a "multiplier" mindset to unleash employees' individual and collective potential.
Nike Inc.'s Russia headquarters are located in the south west of Moscow, at the Krugozor office center. The office is not far from the Vorontsovskiy, Troparevskiy and Bitsevskiy parks, where our employees often participate in running clubs. Employees also benefit from the amenities in the business center, including restaurants and a gym.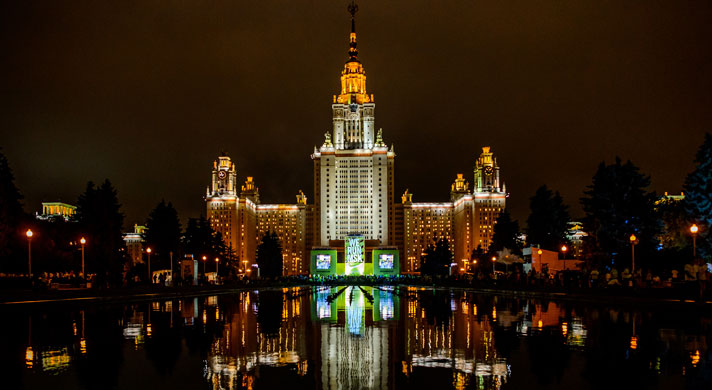 Moscow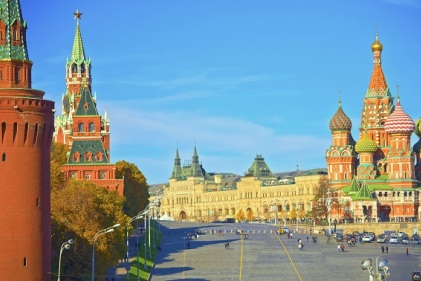 Russia's cosmopolitan capital is a city with a rich history, a city of exceptional cultural and historical significance. It is also a modern and dynamic metropolis that is considered one of the world's most important business and financial centers.
Sport has long been popular in Moscow and, in recent years, it has become an even more essential part of life for its citizens. The most popular sports here are football, hockey and, more recently, running.
At Nike, curiosity is life. Technology, sports, connectivity, sustainable design and science unlock an incredible opportunity to experiment like never before. Nike interns are vital contributors to the company's relentless pursuit of advancing human potential.
In Nike's paid internship program at its Russia headquarters, undergraduate students get a full immersion into the brand's culture of curiosity and innovation. Interns interact with top company leaders, tackle complex business challenges, and build relationships and skills that endure far beyond their internship. They work on teams such as Sales, Marketing, Finance, Operations and practically every other area of the company.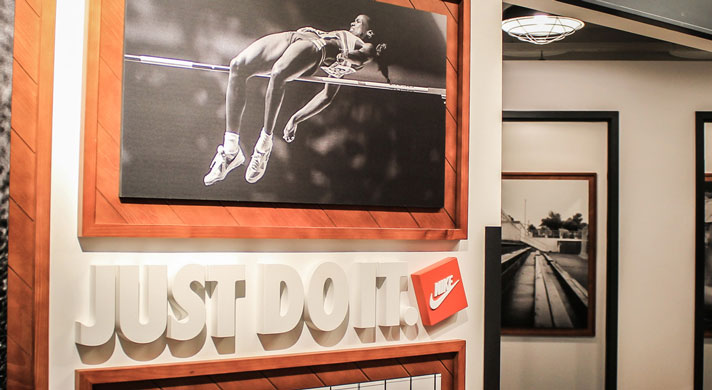 Every summer, Nike interns not only help push forward athletic performance; they push their own boundaries in creativity, teamwork and personal growth.
Please review Nike's internship requirements below. Then, if you're up for the challenge of finding your greatness with Nike, check out what roles are available and apply now.
BASIC REQUIREMENTS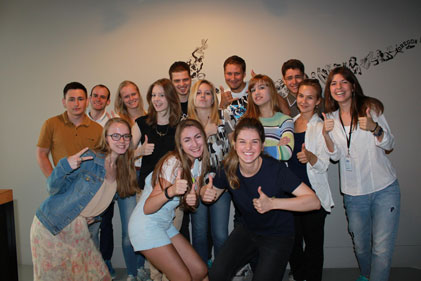 The Nike, Inc. internship program at the Russia Headquarters is open to students currently enrolled in a higher education institution (i.e., university or equivalent) in Russia.
The internship program is a full-time job experience (40 hours per week) for 2 full months, from July 01 until August 31.
Fluency in English, both written and verbal, is essential.
FREQUENTLY ASKED QUESTIONS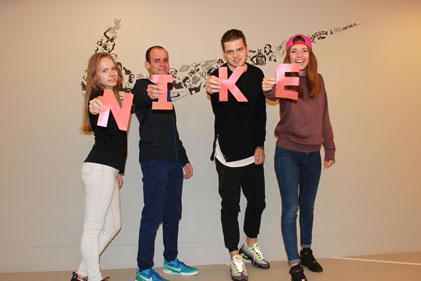 In which disciplines does Nike offer internships at the Russia Headquarters?
Internships are offered on almost all of Nike's teams, including:
Marketing
Sales
Finance
Supply Chain
Corporate Retail
Human Resources
Legal
What is the duration of an internship?
Nike Russia's internships are for 2 months (July 01 - August 31)
Which time of year are internships available?
Nike Russia offers a summer internship program only.
Can students do an internship after they have finished university?
Yes, if they just graduated and are able to spend July and August working full time as an intern.
Is this a paid internship?
Yes. All Nike Russia interns are paid a salary.
How and where can someone apply?
All internship opportunities are listed on this career site and students can apply directly online. Applicants just need to be sure that they will be available for the start date and duration specified.
When is the best time to apply?
Nike will post internship opportunities on this career site between February and April each year, for the July start.
How does the hiring process work?
Each application will be reviewed against the requirements of the position and, if an applicant's background meets the requirements, he or she will be invited to an online interview or telephone interview. The next step involves participating in an assessment center, which takes place at the end of May each year, in Nike's Moscow office. Then Nike will extend an offer to the strongest candidate for each internship.
What is the timing for the internship hiring process?
The internship hiring process takes approximately two months from the first contact with a recruiter until the intern is hired.
Can a student do a part-time internship at Nike in addition to his or her studies?
No. All Nike internships in Russia are full time.
Does Nike Russia accept international applicants?
No. Due to immigration restrictions, we cannot offer internships to international students. All students applying to be interns with Nike Russia must be legally authorized to work in Russia.
Does someone need to speak English in order to complete an internship at Nike?
Yes. English is a common language at Nike, so applicants need to be fluent in English, both written and verbal.
Are there any Nike internship opportunities in other countries in Europe?
Yes. The majority of the company's European internship opportunities are located at its European Headquarters in the Netherlands. Some of its other European offices also offer internships. Applicants can search for internship opportunities by country on this career site, to find internship opportunities in the Netherlands, France, Germany, Italy, Spain, Turkey and the United Kingdom.
Hear from our Interns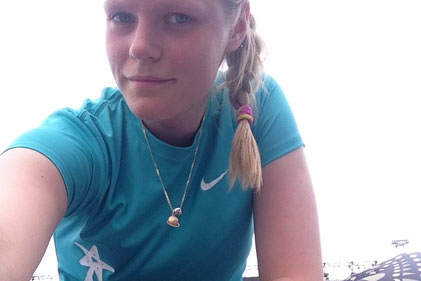 ANASTASIA CHEMAGINA – PREVIOUS RETAIL BRAND INTERN
"Almost everything in my life revolves around sport. I graduated from a basketball sports school, where I played basketball for 12 years and, when I heard about the internship at Nike Russia, I knew this would suit me perfectly! I'm very happy to be part of this great company and such a great team. It's like a dream come true, and the absolute best thing about working for Nike is to be part of an amazing team. It feels like a family.
Everything I do at Nike is working towards the goal of enabling every person to feel like an athlete. I've been involved in many interesting projects and it's a great feeling when you realize that your work has an impact and you are not only an intern. I really felt that I made an important contribution to the company during my internship.
The best advice I've received while working at Nike is to always be confident in yourself and your abilities. If I'm asked for advice from someone who is interested in joining Nike, I would say be confident, believe in yourself and be proactive in everything you do."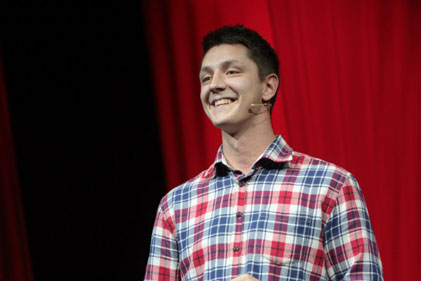 DENIS NIKIFOROV – PREVIOUS SALES INTERN
"I've been with Nike since 2008, when I started as an intern in the Nike Russia Sales department. When I stepped into the Nike office for the first time, I thought to myself "I will do everything I can to work here", and I still come to work with that feeling now!
I feel very lucky to work for a company that shares my passion for sport, yet it's actually the people that are the absolute best thing about working at Nike for me. There is something special about the people here – there's a real "Nike spirit" and people don't take things for granted - they are curious, open-minded, and always try to improve.
The best advice I've been given during my time here is to stay humble and treat people how you want them to treat you. The advice I would give to anyone considering applying for an internship at Nike is to go for it! Nike is a really good place to work. And, if you get the opportunity to join Nike, always be curious and always strive to improve."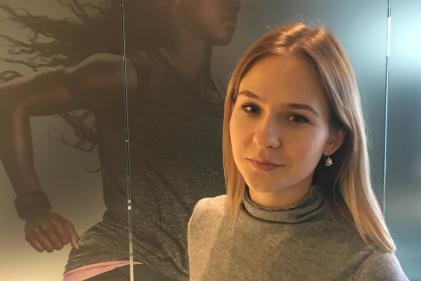 YULIA KLEPAKOVA – PREVIOUS CUSTOMER OPERATIONS INTERN
"I applied to the Nike internship after a recommendation from a former Nike intern and it was a really great opportunity to learn about the business processes here at Nike. It made me discover qualities within myself that I didn't know I had, plus I had the opportunity to work with great people!
"The advice I have been given at Nike is that success comes from teamwork. If ever I feel stuck with a problem, I get support from my team and what seems impossible is solved by working together. At Nike you are a member of a big international team where everybody is eager to share their knowledge and expertise and at the same time very keen to listen to your ideas and suggestions. You can always be sure that your voice will be heard and if you want to make a difference, you have all the opportunities to do so.
"For me, the best thing about working at Nike is that you will learn continuously. I've found that you don't have to be too afraid about making mistakes; it is more important to take responsibility and dare to take the initiative."