Nike, Inc.'s office in Istanbul is the headquarters for Nike's operations across Turkey.
Nike Turkey is part of Nike's EMEA geography and departments include Sales, Finance, Marketing, Human Resources, Logistics, Operations and Retail.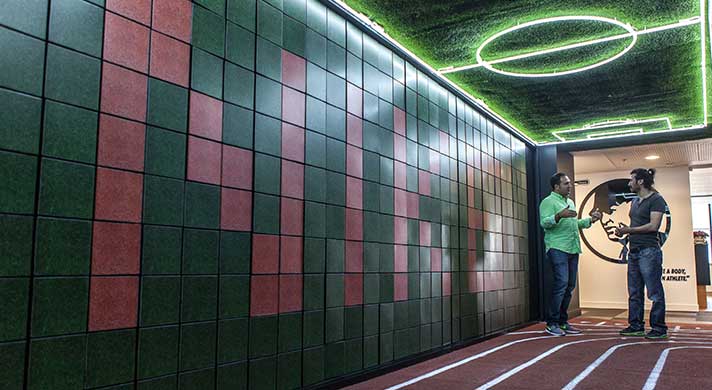 The Turkey headquarters is located in Maslak, one of Istanbul's main business districts, and the office is designed to reflect the values and spirit of our brand.
On these pages, you can learn more about this location and its people, and if you're up for the challenge of finding your greatness with Nike, check out what's available in Turkey and apply now.
Nike Turkey also has a large and growing retail presence, with stores across the whole of Turkey in locations such as Ankara, Eskisehir, Mersin, Istanbul, Aydin and Bolu.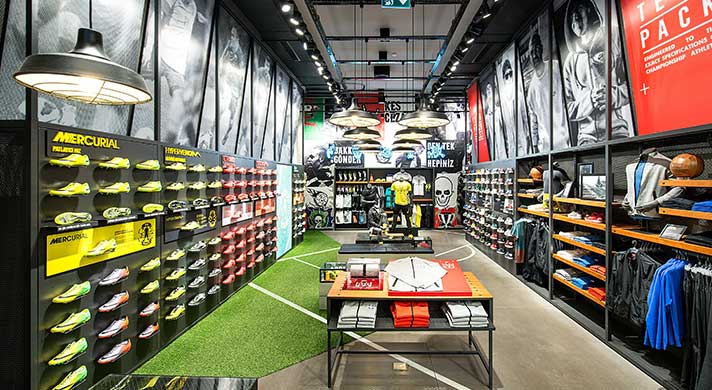 Nike Retail employees inspire athletes of all abilities to tap into their potential and every employee brings inspiration to our business. It's up to Nike Retail employees to know exactly what the consumer expects, and then deliver far beyond it. Check out what's available at our Turkey stores and apply now.
"IT'S NOT A SINGLE PRODUCT MODEL, NOR A SINGLE MANAGER, NOR ONE AD, NOR A SINGLE CELEBRITY, NOT EVEN A SINGLE INNOVATION THAT IS KEY TO Nike. IT IS THE PEOPLE OF Nike, AND THEIR UNIQUE AND CREATIVE WAY OF WORKING TOGETHER."
– PHIL KNIGHT, CHAIRMAN OF THE BOARD, Nike CO-FOUNDER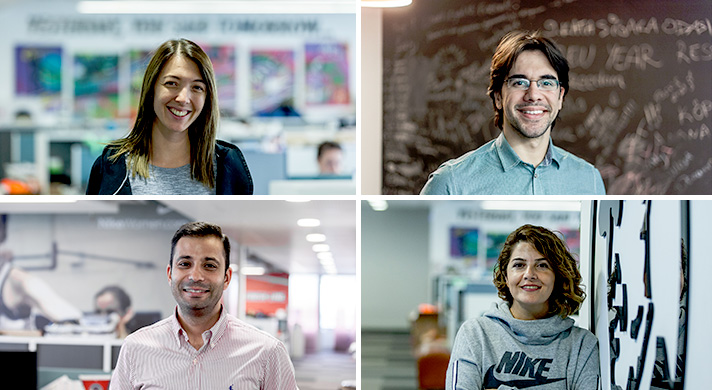 We believe our diverse and inclusive culture helps to fuel innovation. It attracts and inspires the best talent in the world, separating us even further from our competition. And it simply makes Nike a unique place to work.
Learn more from employees at Nike's Turkey Headquarters:
ATALAY TAYMAZ – MARKETING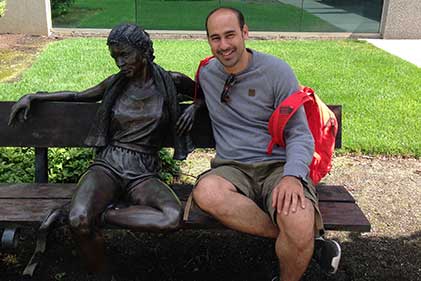 "My first job at Nike was Retail Brand Coordinator for Football and Basketball, which was a new and exciting field for me at the time. Now I've moved into Marketing, where my job focuses on the development of unique and authentic ways to integrate Nike into the local Turkish Community. I work closely with the larger Marketing team, who are an incredible group of some of the most intelligent and creative people I've met. In fact, my best experience in this role, to date, was winning an award for 'Best Marketing Team' at Nike, which just highlighted what I already knew about this great group of people.
At Nike, I've experienced a great culture of giving feedback, which works very well for me. It stimulates honest and open relationships, which I think is very important. I am a very self-motivated person, and at Nike I get to work with like-minded people, which inspires me to push myself even harder. To me, having fun is also a very important factor - I'm even more effective and productive when I have fun and enjoy my time at work.
When there is a mixture of the right skills, passion for your work, and a strong sense of team, you can reach any goals. We have this combination here in Nike Turkey, and I aim to continue to develop my career with this team as we take on new challenges."
NILAY CAKIR – SALES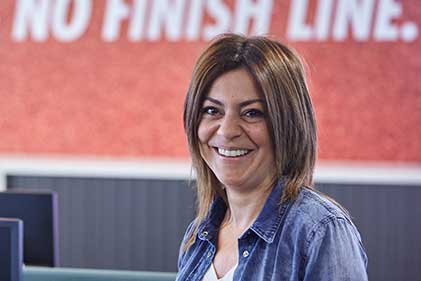 "The environment I've experienced at Nike is, for me, absolutely the best thing about working here. People here are extremely friendly and very open minded. We all work very closely together and this suits me really well. Communication is really a priority and we are all very open with our colleagues.
Being able to balance my work and private life is very important to me and I've always been able to do this at Nike. I have never felt any pressure from my managers but I think this is also up to each individual. For example, I knew everything about my category in my previous role but when I became a manager there were lots of new things to learn and I had high expectations on myself, so it took me some time to get confident and relaxed with my new responsibilities. Still, Nike has always supported me in finding this balance.
My advice to people who are interested in joining us would be to really understand the company and the brand. Again, communication is very important here, so make sure you become a part of creating a positive team environment."
ARDA OZER – FINANCE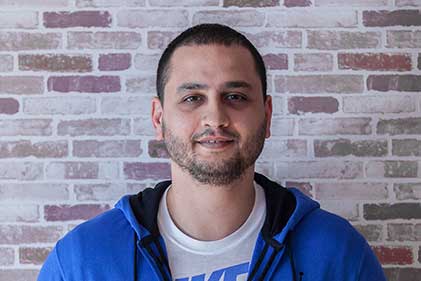 "I work in the Finance team, in the payment collection function. I really enjoy my role and I've always tried to keep an open mind and ask for feedback from everyone I work with. I think this is crucial to continuing to grow and develop. In my role, I get a great insight into the overall strategy, which allows me to really take responsibility and deliver the right results. To me, it's also extremely valuable to work in an environment where my opinion matters and I definitely feel that here.
Some of the best things about working at Nike are the positive environment and the great team spirit. It's also evident that the leadership team really cares about their employees and our development, which motivates you to do your best every day.
One of my most unforgettable memories is visiting Nike's World Headquarters in the U.S. for the "Hood to Coast" race. Hood to Coast is a one hundred and ninety-eight mile relay race, known in the running community as the 'mother of all relays'. Every year, Nike employees from Europe come together to form teams for the race and, together, we really push our boundaries. It takes months of training and highlights a central part of Nike's team culture. I'd recommend anyone to take part – it is an amazing experience that you'll never forget."
Nike, Inc.'s competitive benefits program provides employees with the opportunity to stay fit and create a positive working environment. That is why every geography provides for variable health coverage, fitness center memberships, time off, retirement savings, and more.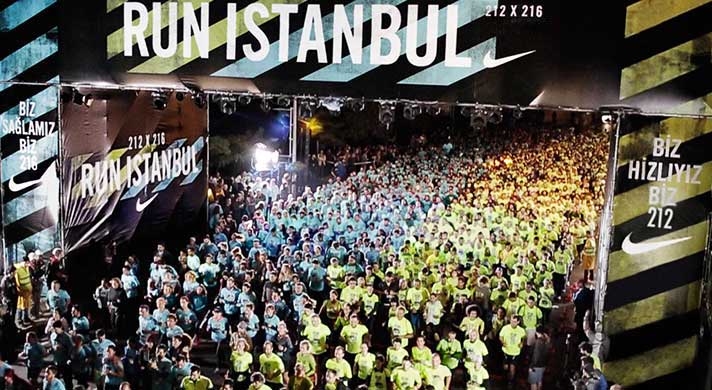 Your particular benefits package will depend on your position and location. Here's a look at some of the benefits available for employees who work at Nike's Turkey headquarters in Istanbul.
TOTAL REWARDS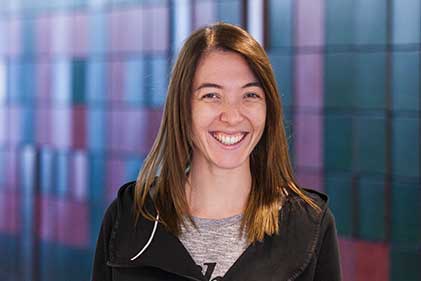 Nike believes the whole team should share in the company's success. Aside from a market competitive base pay, the concept is simple: If Nike has a great year of financial results; employees get a share of the profits through the Performance Sharing Plan. Each year, Nike establishes a threshold and achievement scale for performance — the higher the results, the higher the rewards for Nike employees around the world.
Employees can also participate in an Employee Stock Purchase Plan, which offers the opportunity to purchase Nike stock at a discount. The better the company performs, the more employees can profit from Nike's success in the long run.
Another financial benefit is Nike's contributions to retirement accounts: Nike partners with employees to save by providing a monthly contribution into their personal retirement savings accounts. Employees also have access to Life and Accidental Disability insurance.
Nike also contributes to the costs of employees' commuting expenses to and from the Istanbul Headquarters via a commuting allowance and, if you are travelling across the Bosphorus Bridge, you will receive additional support.
WELLNESS BENEFITS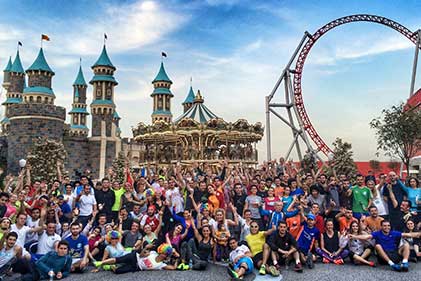 Wellness forms a core component of Nike's culture.
Nike provides comprehensive private medical insurance for employees and their family members.
Nike offers a flexible daily working schedule to promote better work-life balance; each work day can start and end at variable times.
As well as a standard vacation package, Nike offers a summer hours schedule that helps employees spend their summer Friday afternoons with family and friends.
Nike employees in Turkey are also provided with daily lunch vouchers.
SPORT AND FITNESS
Nike exists to bring innovation and inspiration to all athletes – including employees. Sport is in Nike's DNA and Nike contributes to employees' gym memberships, as well as for various fitness classes.
There are employee sports teams for running, basketball and football and everyone benefits from a generous employee discount on Nike products.
PERSONAL DEVELOPMENT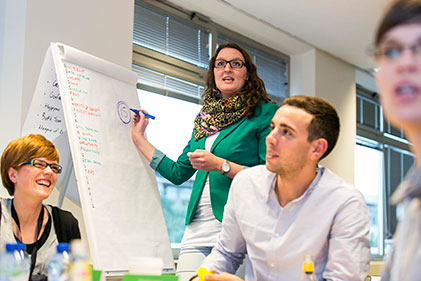 Nike has built an international reputation by maximizing potential, pursuing greatness and inspiring everyone associated with the Swoosh. Nike constantly encourages athletes to push their limits, and the brand applies the same ethos with its employees, giving them the opportunity to unleash their potential.
Learning at Nike is a continuous journey, from onboarding to leadership development. Nike's employee development platform, NikeU, contains programs and tools that enable employees to excel in their current roles, grow into new roles and explore career possibilities.
Nike's Manager Excellence program helps managers develop their skills and knowledge to lead, coach, drive and inspire their teams. The company embraces a "multiplier" mindset to unleash employees' individual and collective potential.
Nike, Inc.'s Turkey Headquarters is located in Istanbul, a high-energy city that's home to more than 14 million people. The office is located in Maslak, one of the city's business districts. It is on the European side of the city, close to both the İTÜ-Ayazağa and Atatürk Oto Sanayi metro station.
Learn more about living in Istanbul, below.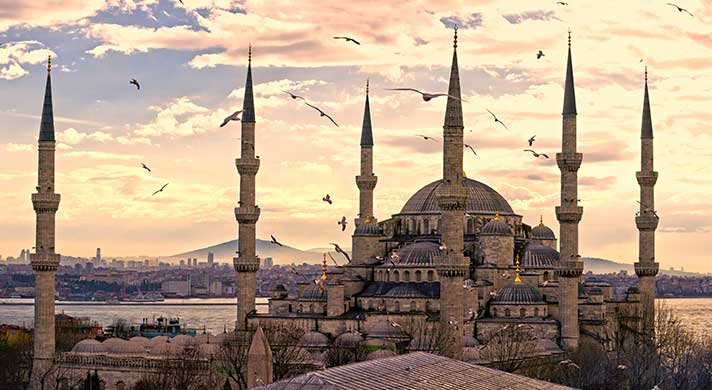 ISTANBUL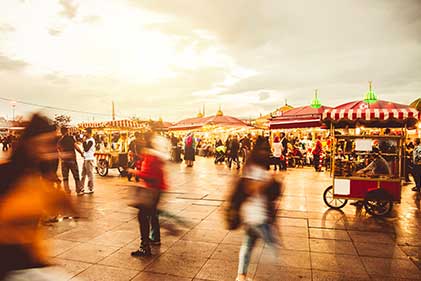 Istanbul is a city bursting with new cultural and entrepreneurial life, reflecting Turkey's economic growth over the past decade. In the Beyoğlu district, old buildings have been transformed into new bars, clubs, galleries and shops, attracting an eclectic crowd to the city.
Istanbul's biggest draw is perhaps its historic center, but it's not only heritage and culture that have elevated the city's status in recent years, sport has played a major role too, with Istanbul being home to the three most successful football clubs in Turkey.
Learn more about life in Istanbul from one of Nike's employees.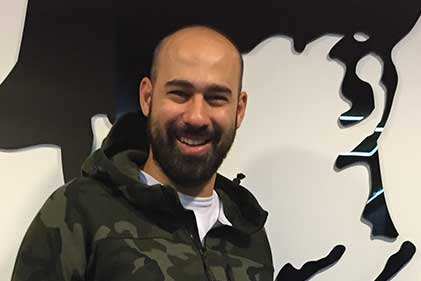 MY ISTANBUL: ATALAY TAYMAZ - ENTERTAINMENT MARKETING MANAGER
Eating: Gaspar. It is a combination of a lounge, bar, restaurant and club set inside a beautiful renovated neoclassical building, in the super cool Karaköy district.
Going out: The must-go place for nightlife and entertainment is Anjelique.
Culture: You can't come to Istanbul without visiting The Old City, the Grand Bazaar and the Topkapı Palace.
Relaxing: The Turkish bath in Galatasaray Hamam is the only place to go. It's been around since 1481.
Must-see sight: The sunset while crossing the Bosphorus bridge, which connects Europe to Asia.
Shopping: The Nişantaşı or İstinye Park shopping malls both have a big range of local and international brands as well as stores, cafes, restaurants and a cinema.
Running: The village of Bebek in Bosphorus.
Sports: You can play turf football at almost any place in the city, at any time.
At Nike, curiosity is life. Technology, sports, connectivity, sustainable design and science unlock an incredible opportunity to experiment like never before. Nike interns are vital contributors to the company's relentless pursuit of advancing human potential.
In Nike's paid internship program at the Istanbul Headquarters, you will get a full immersion into the brand's culture of curiosity and innovation. Interns interact with top company leaders, tackle complex business challenges, and build relationships and skills that endure far beyond their internship. They work on teams such as Sales, Finance, Marketing, Logistics, Retail, Operations and practically every other area of the company.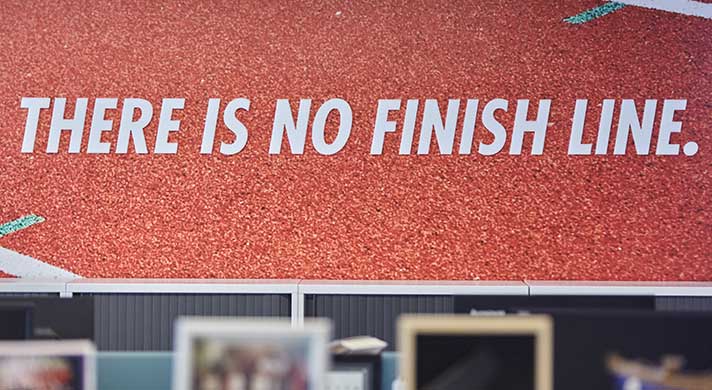 Every year, Nike interns not only help push forward athletic performance; they push their own boundaries in creativity, teamwork and personal growth.
Please review Nike Turkey's internship requirements below. Then, if you're up for the challenge of finding your greatness with Nike, check out what roles are available and apply now.
BASIC REQUIREMENTS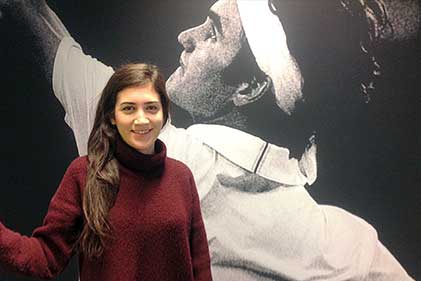 The Nike, Inc. internship program at the Turkey Headquarters is open to students currently enrolled in a higher education institution (i.e., university, MBA or equivalent).
The applicant's student status must be valid for the whole duration of the internship.
The duration of the internship program is 6-12 months, minimum 3 days per week.
Fluency in English, both written and verbal, is essential.
FREQUENTLY ASKED QUESTIONS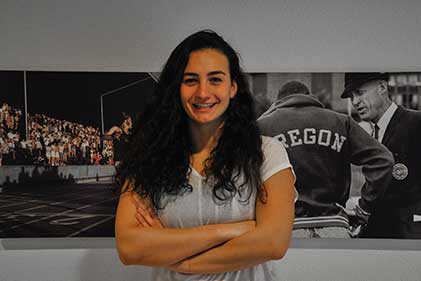 In which disciplines does Nike offer internships at the Turkey Headquarters?
Internships are offered on almost all of Nike's teams, including:
Sales
Finance
Marketing
Logistics
Operations
Retail


What is the duration of an internship?
Nike internships in Turkey are 6 to 12 months long.
Which time of year are internships available?
Nike Turkey offers one intake time for interns during the year, usually starting in June.
Can students do an internship after they have finished university?
No, to be eligible for an internship, the applicant must still be enrolled in a university, MBA or equivalent-level school.
Is this a paid internship?
Yes. All Nike Turkey interns are paid a salary and reimbursed for transportation and lunch.
How and where can someone apply?
All internship opportunities are listed on this career site and students can apply directly online. Applicants just need to be sure that they will be available for the start date and duration specified.
When is the best time to apply?
Nike will post internship opportunities on this career site throughout March and April, for a June start.
How does the hiring process work?
Each application will be reviewed against the requirements of the position and, if an applicant's background meets the requirements, he or she will be invited to a phone or online or interview. The next step includes an interview with the hiring manager, and then Nike will extend an offer to the strongest candidate for the internship.
What is the timing for the internship hiring process?
The internship hiring process takes approximately two months from the first contact with a recruiter until an intern is hired.
Is it possible for someone to apply to more than one internship?
Yes, students can submit applications to multiple internships.
Can a student do a part-time internship at Nike in addition to his or her studies?
Most Nike Turkey internships are full-time, though there can also opportunities to do part-time internships (minimum 3 days per week).
Does Nike Turkey accept international applicants?
No, all applicants must be students enrolled at a university in Turkey (and be fluent in Turkish).
Will Interns have to pay for their own lunch and transportation?
All Nike interns in Tukey are reimbursed for parts of their transportation and lunch.
Does someone need to speak English in order to complete an internship at Nike?
Yes. English is a common language at Nike, so applicants need to be fluent in English, both written and verbal.