Nike, Inc.'s European Headquarters is located in Hilversum, just 35 minutes from the center of Amsterdam, one of Europe's most diverse and exciting capitals. With more than 2000 employees from around 70 countries, the campus is a dynamic, energizing place to work that reflects the values and spirit of our brand.
The campus features buildings bearing the name of European sporting legends such as Sergei Bubka, Richard Krajicek and Eric Cantona, and is located in and amongst numerous parks, lakes, cycling lanes and running tracks. Since Nike believes that if you have a body, you are an athlete, our employees all benefit from extensive, world-class sports facilities including: gymnasiums with regular classes, football pitches, tennis, volleyball and basketball courts, running tracks and on-site physiotherapists. Employees also benefit from amenities such as an employee store and numerous catering facilities.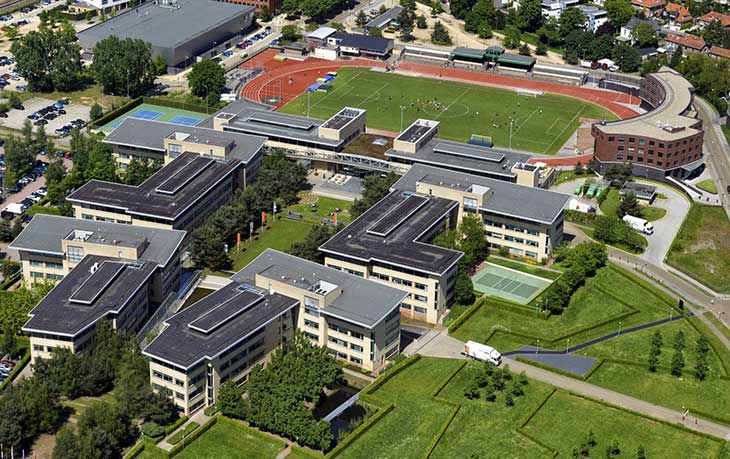 The European Headquarters support Nike's operations across the EMEA geography. Departments include Marketing & Communications, Analytics, Digital & Technology, Human Resources, Finance, Legal, Merchandising, Product Development, Retail and Sales.
If you're up for the challenge of finding your greatness with Nike, check out what's available at the European Headquarters and apply now.
"IT'S NOT A SINGLE PRODUCT MODEL, NOR A SINGLE MANAGER, NOR ONE AD, NOR A SINGLE CELEBRITY, NOT EVEN A SINGLE INNOVATION THAT IS KEY TO Nike. IT IS THE PEOPLE OF Nike, AND THEIR UNIQUE AND CREATIVE WAY OF WORKING TOGETHER."
– PHIL KNIGHT, CHAIRMAN OF THE BOARD, Nike CO-FOUNDER
Our people and culture are our most powerful source for innovation and change.
We believe that a talented, diverse and inclusive employee base helps drive the creativity that is central to our brands. Our global strategy for human resources is to help unleash our employees' potential across every area of our business by enabling leaders to make great decisions that in turn enable Nike's business growth.
We believe our diverse and inclusive culture helps to fuel innovation. It attracts and inspires the best talent in the world, separating us even further from our competition. And it simply makes Nike a unique place to work.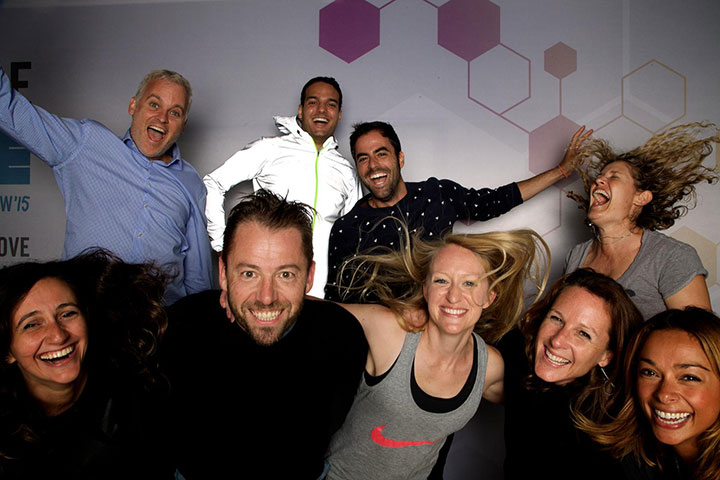 Learn more from employees at Nike's European Headquarters:
VANESSA KEIZER – CORPORATE RETAIL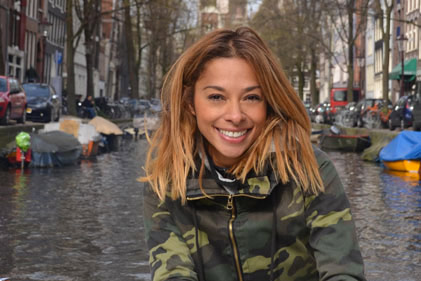 "Professionally, I think I always had my sights set on working at Nike, but it was when I ran the first We Own the Night race in Amsterdam that I was first truly captured by the brand. The journey leading up to the event and the execution of the race itself was so empowering that I knew this was a movement I wanted to be part of.
If I needed any further confirmation that Nike was where I should be heading, I found it when I visited Nike Town New York on 5th Avenue and saw Serena Williams' and Maria Sharapova's Tech Fleece campaign for the first time. It was a whole new direction for the brand, and the store was alive with energy. For me, that was a game-changing moment.
Before I came to Nike, I worked for a portfolio of large international organizations. I've held various roles over the years, all of which have added to my skillset and eventually led me to Nike.
Currently, I'm Community Manager for Nike's Factory Stores. My role focuses on brand activations and product initiative launches, which all contribute to raising consumer awareness for Nike's Factory Stores across Europe.
This year, I also became part of New Crew for Western Europe. Along with five other colleagues from all parts of the business, it's our mission to ignite the Nike culture and connect employees from different functions of the business. The scheme has started conversations and kick-started new projects and opportunities which will benefit all teammates. It's been an amazing experience to be part of.
I'm also passionate about leading community impact programs. Through the Nike Community Ambassador program, I believe that we can make a real difference to the local youth, often from difficult backgrounds, by giving them an early, positive experience in sport. We are now working towards building a sustainable program that will continue to grow. Last year, we hosted a sports day in Amsterdam's Olympic Stadium for 500 kids – but this year we knew we had to go bigger! This year we organized a sports day in the Amsterdam Arena for 1,200 kids. About 120 Nike employees coached the children and hopefully gave them a day they'll never forget. In total, through our volunteer efforts, we will reach 100,000 kids in Europe this year. I feel proud to work for a company that's so driven to encourage youth to reach their greatest potential.
Sport enriches my life. At the weekends, a long run in the Amsterdamse forest helps to clear my mind. Here on campus, I go to the gym during the week and enjoy working out with my team when I can; our Tae Bo sessions demand hard work and ultimate focus. We work up a sweat and leave fully geared-up for the day.
From our all company meetings to our department "huddles", the energy you gain from just being on our campus is infectious. Through Nike's digital communities, we're able to share this inspiration with consumers around the world. I used to look in on this brand connection from the outside and thought it was the coolest thing; now, I'm living it.
At Nike, you are always pushed to beat your best. I'm often confronted by my personal challenges, but this company gives you the tools to overcome any hurdles and continue to grow, both in your role and as a person. I have been very lucky to meet some amazing people here who have acted as my coaches and mentors and taught me to maintain belief in my ability to succeed.
If I was to offer any advice to a teammate, it would be to use your passion to create something they'll remember; make it happen."
OSCAR GARCIA BERGKAMP – SPORTS MARKETING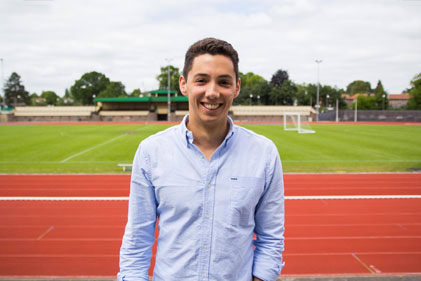 "Currently, I'm Sports Marketing Manager, Track and Field. Most simply, my role is to seek, sign, serve and leverage other athletes – and I love it! I work directly with the some of the best sportspeople in the world and ensure that they receive the support they need to keep them at the top of their game.
Like many, I started my Nike career as an intern. I worked mainly on Ice Hockey projects but, as is often the case when you're an intern, I took on any other task that was thrown my way. It was a fantastic foundation, and I learned a lot about how the brand operates and what makes Nike so unique.
In 2009, I progressed into a Sales Auditing role in Retail before moving into Sports Marketing Football. I took care of the African and Spanish-speaking South American players that were playing in Europe at the time, ensuring that their profile was leveraged to fans and the media.
Working at the 2012 London Olympics was incredible. I'd joined the Track and Field Sports Marketing team just months before the Games and had to immerse myself in a whole new world very quickly. But it was so worth it: we spent three weeks there and got to go to every athletics evening event. We saw Usain Bolt breaking the 100M Olympic record and Mo Farah win the 5,000M and 10,000M – what could be better for a sports fan?
The London Games also saw me realize my proudest moment: when I saw Nike Athletes walk on to the track wearing the footwear I'd helped to launch. I'll always remember my first Spanish signing too. I'd just started in the role, and the athlete went on to win one of the few medals Spain got at the European Championships 2014 in Zurich – that was an unbelievable feeling!
On top of my desire to excel and succeed in my professional career, I attribute my successes to the environment I grew up in in Venezuela and the motivation my family has given me to push through the challenges. Family is of huge importance to me; my uncle and my father are my ultimate role models who taught me to always stay true to yourself and to never stop fighting for what you believe is right and the people you care about.
By working for Nike, I'm living the dream of every kid who grew up loving sport. You can accomplish so much with this company. You're handed amazing opportunities, but you've got to work hard and continue to show passion for what you do."
GER WRIGHT – SALES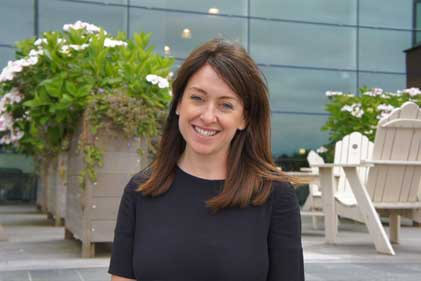 "I'm the Senior Sales Director for Nike sportswear, responsible for setting and reinforcing Nike's strategy in the Western European territories, while working hand in hand with all our functional teams, e.g. Merchandising, Marketing, etc.
We have an outstandingly talented team in the sportswear category, with lots of different characters who work really well together. Leading the team is about, 'we are going to stand together, we are going to be a united team, we are going to make decisions together and we will win together.' It's instilled in the team and a key attitude for any of the new people we hire.
Nike is an amazing place to work. I love the culture, I love the people and feel totally honored by all the support Nike has given me. Walking around campus, you get a true sense of innovation, keeping things fresh and constantly striving to be the best. Who wouldn't want to be around that?! Once you reach out and say 'I want to do something else', 'I'm looking for a new project', people are super willing to ensure that happens. The support is just unbelievable.
It's fabulous to be surrounded by a culture of trust and belief in people that we can deliver and become better. People are open to new ideas, new ways of working and everyone has the freedom to excel. I've be given so much scope in this role to take calculated risks, to drive the Nike sportswear category to the next level.
Nike is about being one big team, with hierarchy secondary. It doesn't matter who you are or what level of seniority you are. People just help people and come together and work on projects together. I don't think I really appreciated or understood the dynamics of a team until I came to Nike.
I feel privileged to mentor 5 very talented women and I love the focus that the company is giving to female talent. Mentoring is part of my mission to ensure we are developing the best talent and have even more females sitting on the leadership teams.
In Nike my voice is equally as important as any other voice around the table and I have felt that way ever since my first day in sales. Progression is about having a voice, being brave and stepping out of your comfort zone. There are huge rewards to be had both personally and professionally within Nike."
JOOST VAN PELT – SALES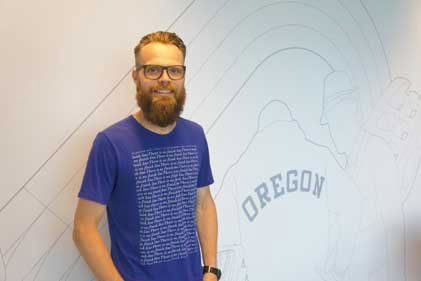 "As a teenager I loved the brand. I knew that when I left school Nike would be the company for me – and it still is!
Currently I am the Neighborhood Business Director within Western Europe Sportswear. I got here by working hard, being competitive and most important of all, by being a team player. You can't be successful on your own in this company.
I'm influenced by sport all the time and raising the bar is crucial to being successful. This goes for work too. Having worked within the commercial area growing up, there is a drive and energy in me that wants to keep evolving and pushing that bar. I've learned a lot from people I've worked with here about how to energize people, and I love that.
Sport is critical for me. I need to do it as it keeps me fresh and energetic. I run 5-6 times a week and I love snowboarding. Running in the forest or riding my motorbike; they both clear my mind and give me space for new ideas. I've had a lot of memorable moments while working at Nike, but running the Hood 2 Coast relay was the best! The team I was racing with was insanely competitive and so much fun. I would do it again tomorrow!
The best advice I've received while working at Nike is just to be confident and do the right thing. My advice to a new starter would be to give energy and inspire others and it will all come back to you!"
CAMILLE GESQUIERE – PRODUCT MANAGEMENT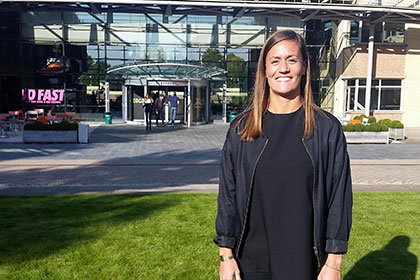 "I was born and raised in southern France, that's where I developed my love of sports and outdoor activities. Nike was the perfect fit for someone like me and I've been inspired by the brand from a very young age. In 2001 I was fortunate enough to be a ball girl at the French Open and watching Nike stars like Andre Agassi and Mary Pierce ignited an aspiration to become a professional tennis player. Although I wasn't able to fulfil that ambition, I always wanted to work in the sports world and Nike was my dream company.
I didn't think it was possible, but four years ago my dream came true! After graduating with a Masters in International Marketing and Communication Strategy, I applied for a six-month internship with Nike France. I also contacted people at Nike through LinkedIn and social media – I knocked on every door! Nike France offered me an internship, and that was the start of my amazing journey.
After six months at Nike France, I was offered another six-month internship at Nike's European Headquarters. My first day is a memory that will live with me forever. I remember taking my first steps on campus; I was so excited and impressed, I couldn't believe I was really there!
Then I became Associate Product Line Manager and two years later I was made Product Line Manager – it's everything I hoped it would be. I work along with the merchandising team towards identifying the new opportunities in the European marketplace. I'm listening to our consumers, spotting trends, and converting these insights into great apparel. I work very closely with the global product teams and the local merchandising teams to realize this, and each day, along with a team of experts within design, development, sourcing and costing, we work on the complete creation process. Every day is different and I love the richness of it!
I'm a part of the young Nike generation, but I've already learnt from so many people. The Nike family is full of mentors and I've worked with so many inspiring people who have made me believe that anything is possible here!
One of the things I love most is the pace here. We're involved from briefing into design to the samples development process and the collection handover to the merchandising team, and there are always two or three seasons overlapping. That means there are no quiet times in the year, but I believe that playing sport from the age of four has helped me meet the challenge. It has taught me respect, team spirit and passion, and through sport I've learnt that there are no limits to what we can achieve.
My proudest moments are when we show our products to consumers for the first time and see their eyes light up! I used to be a Nike consumer just like them, and it's a great feeling to be on this side of the table, helping to deliver the products that inspired me when I was in their position!"
Nike, Inc.'s competitive benefits program provides employees with the opportunity to stay fit, ensure the wellness of their families, and create a positive working environment. That is why every geography provides for variable health coverage, fitness center memberships, time off, retirement savings, and more.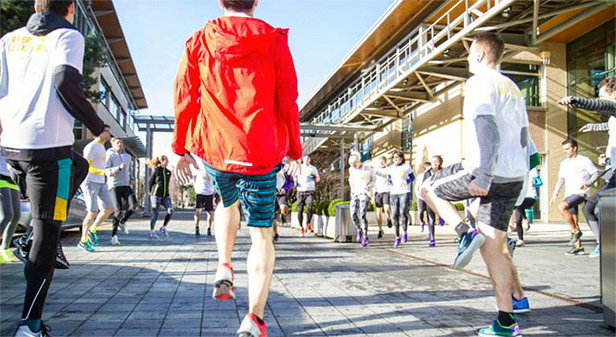 Here's a look at some of the benefits available for employees who work at the Nike European Headquarters in the Netherlands.
Total Rewards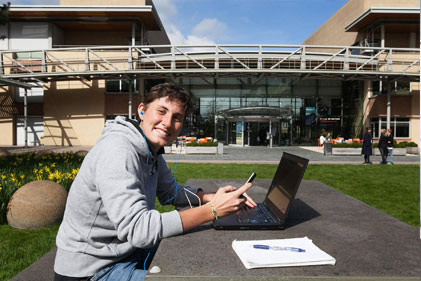 Nike believes the whole team should share in the company's success. Aside from a market competitive base pay, the concept is simple: If Nike has a great year of financial results; employees get a share of the profits through the Performance Sharing Plan. Each year, Nike establishes a threshold and achievement scale for performance — the higher the results, the higher the rewards for Nike employees around the world.
Employees can also participate in an Employee Stock Purchase Plan, which offers the opportunity to purchase Nike stock at a discount. The better the company performs, the more employees can profit from Nike's success in the long run.
Another financial benefit is Nike's contributions to retirement accounts: Nike partners with employees to save by providing a monthly contribution into their personal retirement savings accounts.
Nike also contributes to the costs of employees' commuting expenses to and from the Nike European Headquarters via a commuting allowance.
Wellness Benefits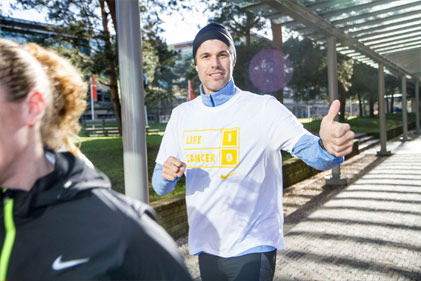 Wellness forms a core component of Nike's culture.
Nike has negotiated a collective private health insurance for eligible employees and subsidizes the premium for both the employee and partner on additional health insurance coverage.
Nike offers a flexible daily working schedule to promote better work-life balance; each work day can start and end at variable times. A generous vacation package gives Nike European Headquarters employees 25 paid vacation days per calendar year. In addition, employees enjoy Nike's summer hours schedule, which helps employees spend their summer Friday afternoons with family and friends.
Other initiatives strengthen Nike's wellness culture, from health check-ups on campus, access to physiotherapists and nutritionists to ergonomic, adjustable workstations.
Sport and Fitness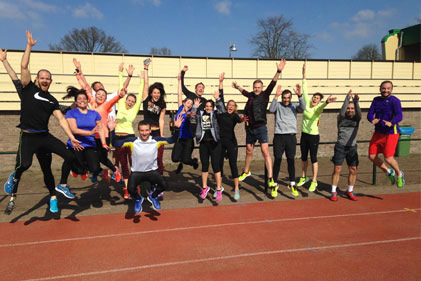 Nike exists to bring innovation and inspiration to all athletes – including employees. Sport is in Nike's DNA, and its energy invigorates the Nike European Headquarters.
The onsite sports & fitness facilities at Nike EHQ include a gym with cardio and strength machines, free weights and kettlebells, an indoor court for football, basketball, squash, netball, hockey and badminton, as well as daily fitness classes, including cross-training, boxing, spinning, yoga and more.
The campus features an outdoor football pitch, tennis courts, volleyball court, basketball court and athletics track. Employees can also make use of onsite personal trainers.
Gearing up for workouts is even easier with the on-campus Nike store that stocks the latest product collections with a generous employee discount.
Personal Development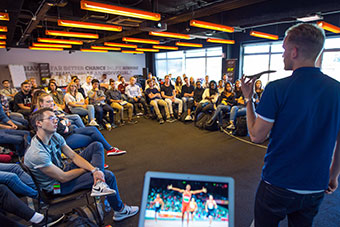 Nike has built an international reputation by maximizing potential, pursuing greatness and inspiring everyone associated with the Swoosh. Nike constantly encourages athletes to push their limits, and the brand applies the same ethos with its employees, giving them the opportunity to unleash their potential.
Learning at Nike is a continuous journey, from onboarding to leadership development. Nike's employee development platform, NikeU, contains programs and tools that enable employees to excel in their current roles, grow into new roles and explore career possibilities.
Nike's Manager Excellence program helps managers develop their skills and knowledge to lead, coach, drive and inspire their teams. The company embraces a "multiplier" mindset to unleash employees' individual and collective potential.
Relocation Support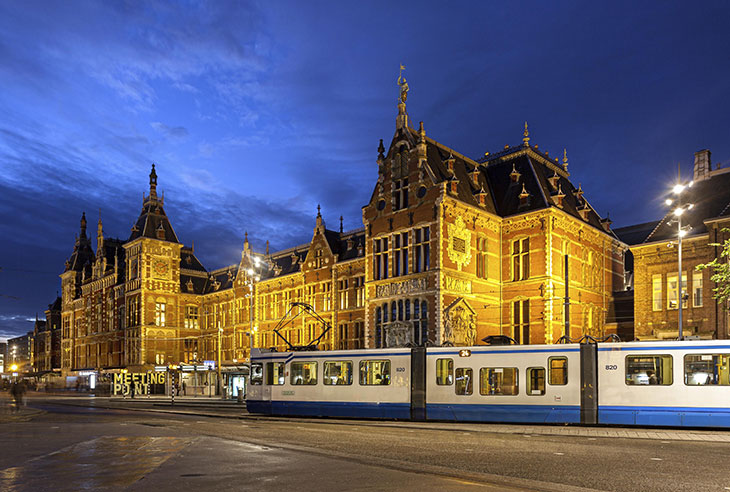 Nike supports international talent mobility to build a workforce and develop leaders with a global mindset and skills for long-term organizational sustainability. Nike supports people hired from abroad with an extensive relocation package to ease the transition and to ensure that the overall experience of working and living in a different culture is rewarding for the employee and his or her family.
Nike supports new employees hired from abroad with immigration services, relocation of household goods, temporary accommodation, arrangements for suitable housing, children's schooling options, language lessons, tax support and other local services. A relocation allowance and a monthly housing contribution in the first two years further ease the transition into a new housing market.
A dynamic culture and a high standard of living combine to make the Netherlands an attractive place to live. The Netherlands consistently ranks among the top places in the world to live and work, Dutch healthcare has repeatedly been rated as the best in Europe and the Netherlands is renowned for its strong, well-balanced education system, which is further bolstered by a host of options for international schooling. And of course, the Netherlands sets global standards with its bike-friendly infrastructure.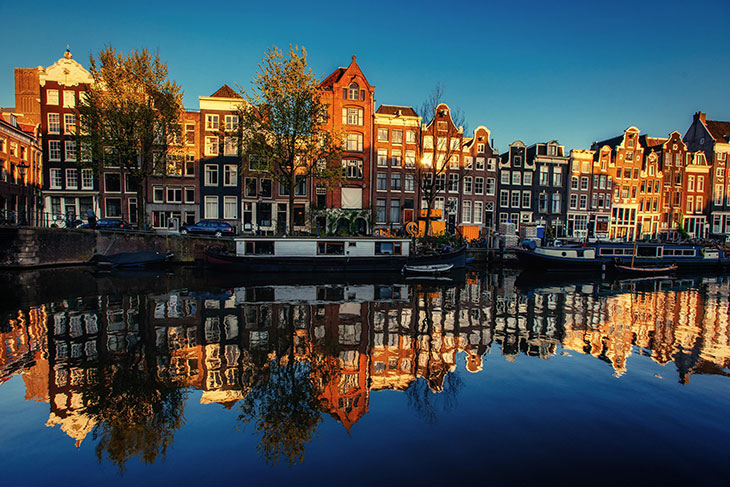 English is widely spoken and, with many international companies headquartered in the Netherlands, local residents and expatriates enjoy an extensive international community and numerous resources, while Amsterdam Airport Schiphol is one of Europe's busiest airports, so the rest of the world is typically just a flight away.
Amsterdam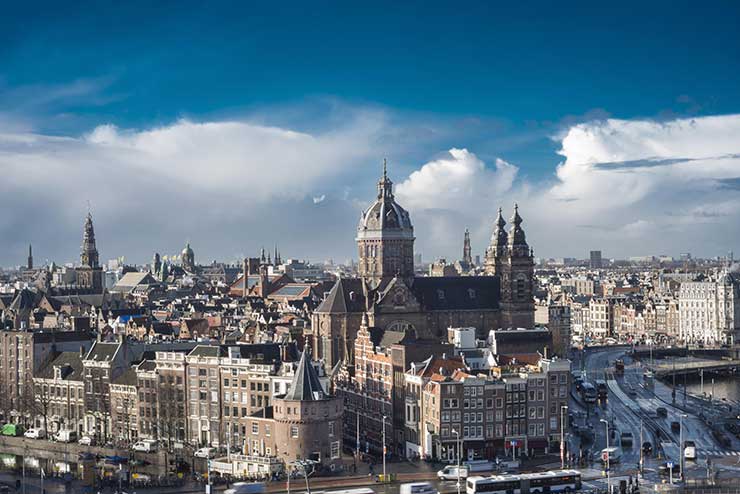 Just 35 minutes from Nike, Inc.'s European Headquarters, the vibrant city of Amsterdam boasts all the advantages of a world-class city: rich culture, exciting nightlife, great shopping, international restaurants and outstanding museums. Amsterdam's compact size, cycling lifestyle, diverse population, English-speaking residents and reliable public transport system make it an easy place for relocation.
Amsterdam is regularly rated as one of the world's best cities to live in and for its high quality of living . The family-friendly city features endless activities for children and is recognized as one of the world's safest cities . The flat terrain and numerous parks and cycle paths make the city the perfect place for runners and cyclists. With beaches less than half an hour from the city, and green countryside surrounding it, Amsterdam really does have it all.
On King's Day, in the streets, canals, parks and everywhere in between, the city bursts with orange as Amsterdammers enjoy the biggest party of the year.
Nike's European Headquarters is an easy commute from Amsterdam by train or car and many Nike employees choose to live in the city.
Learn more about life in Amsterdam from one of Nike's employees.
MY AMSTERDAM: ANNIEK VAN HARTINGSVELDT -
BRAND UNITED KINGDOM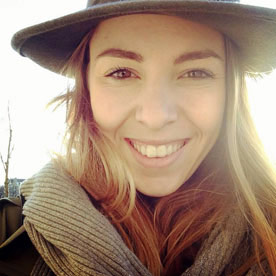 Eating: Eten Bij Kees is one of my favorite places. The concept is easy, you eat what they serve, and what they serve tastes great every single time. The venue itself feels like your (Dutch) grandma's dining room; a lot of dark wood and atmospheric art on the wall.
Going out: Bar Bukowski is a great place to go for drinks and a dance. Through an inside door you can enter Henry's bar where you should definitely try the cocktail called "when life hands you lemons".
Culture: FOAM is a small museum with changing photo-exhibitions; I saw an amazing collection by Jane Arbus once!
Relaxing: On a sunny day, definitely check out the Sarphatipark. On a more rainy day, Café Brecht will do the trick – a cute little living room with lots of comfortable couches and a great list of specialty beers. If you're more in the mood for a good piece of pie go to De Taart van m'n Tante where Dutch baker Abel serves the most amazing cakes.
Must-see sight: De Magere Brug (Skinny Bridge) by night. I live close by this bridge and it is one of my favourite sights in Amsterdam. Walk along the canals and pass the Hermitage, Carré and the Amstel Hotel.
Shopping: I used to be an intern and was on a (tight) budget, so I love the IJhallen – a two-day secondhand market that happens on the first weekend of every month at the NDSM-werf in Amsterdam. I bought most of my favourite pieces over there. When it comes to spending money, I usually go to Weekday and for presents and personal treats, to Jan. Hope Amsterdam has just opened – I have not been able to go there yet but I'm looking forward to my first visit!
Running: Amsteldijk (all the way to Ouderkerk) is a really nice opportunity for a long run when you do not want to be disturbed. Run alongside the Amstel and enjoy a nice piece of nature close to Amsterdam.
Sports: If I want to work on my condition I go to the stairs at NEMO and just try to run up and down them as many times as I can. There's a beautiful view over the city when you're at the top, which makes the climb totally worth it!
Utrecht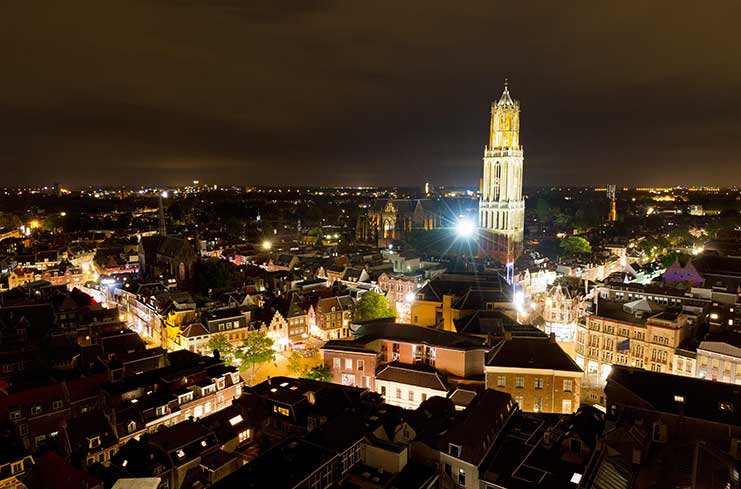 Also within easy reach of the European Headquarters is the charming city of Utrecht, which offers a great blend of big-city life with a small-town feel. The ancient city buzzes with young energy from the country's largest university. Located in the center of the Netherlands, with a beautiful old city center, international school, a cultural life second only to Amsterdam, and a thriving international community, Utrecht is a great choice to relocate to and just a 10-minute train ride from the Nike campus.
Hilversum & Surrounding Area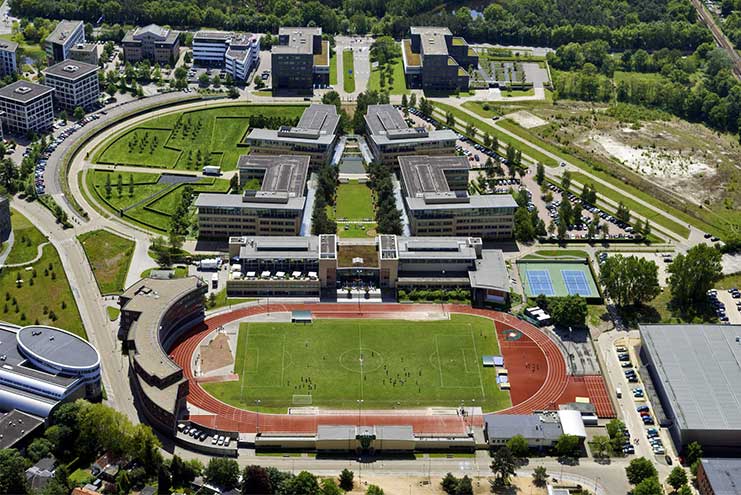 Hilversum, home to Nike's European Headquarters, is a short train ride away from the Amsterdam city center. Hilversum and its surrounding area, including the towns of Bussum, Huizen, Laren, Blaricum and others, host a large and thriving international community. Heathland, forests and lakes surround the town, which also benefits from two international schools. Hilversum is also the media capital of the Netherlands, with head offices and studios of many broadcasters and entertainment companies located nearby.
Relocation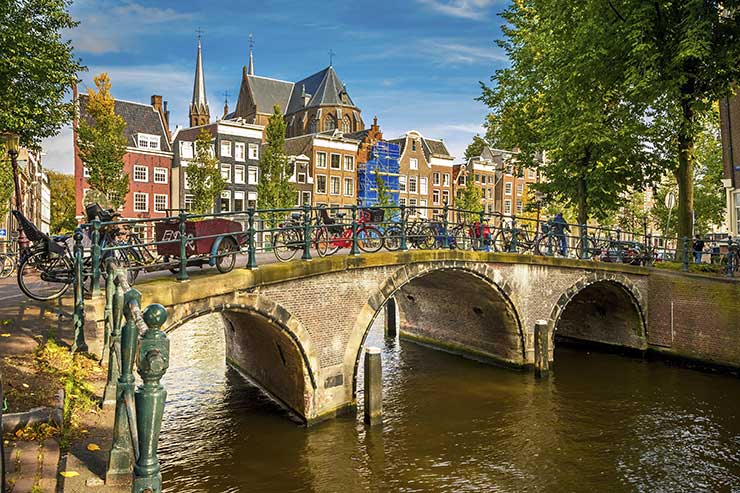 Nike supports international talent mobility to build a workforce and develop leaders with a global mindset and skills for long-term organizational sustainability. Nike supports people hired from abroad with relocation services, including arrangements for suitable housing, immigration, transportation of household goods, registration for local utilities and schooling, language lessons, and a generous relocation allowance and housing contribution.
At Nike, curiosity is life. Technology, sports, connectivity, sustainable design and science unlock an incredible opportunity to experiment like never before. Nike interns are vital contributors to the company's relentless pursuit of advancing human potential.
In Nike's paid internship program at its European Headquarters, undergraduate students get a full immersion into the brand's culture of curiosity and innovation. Interns interact with top company leaders, tackle complex business challenges, and build relationships and skills that endure far beyond their internship. They work on teams such as Sales, Marketing, Digital and Technology, Finance, Supply Chain and practically every other area of the company. They gain access to Nike's world-class facilities and employee benefits, including product discounts.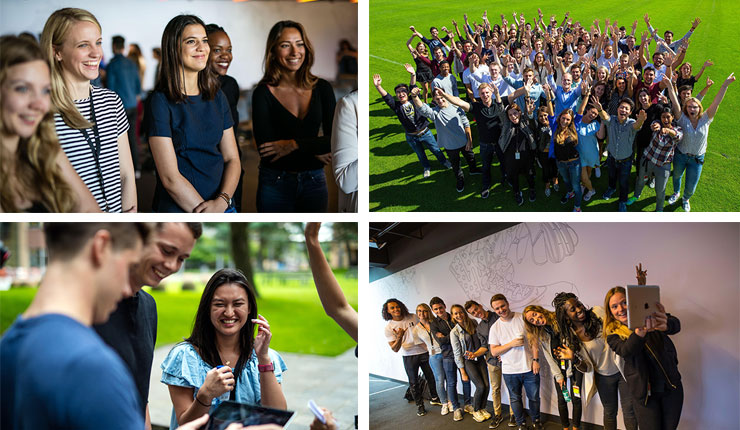 Every year, Nike interns not only help push forward athletic performance; they push their own boundaries in creativity, teamwork and personal growth.
On these pages, you can learn more about this location and its people, and if you're up for the challenge of finding your greatness with Nike, check out what's available at the European Headquarters and apply now.
Basic Requirements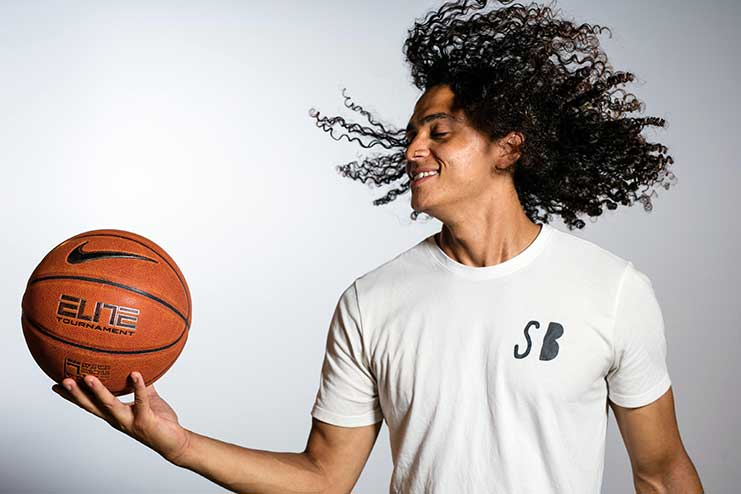 The Nike, Inc. internship program at the European Headquarters is open to students currently enrolled in a higher education institution (i.e., university or equivalent).
The applicant's student status must be valid for the whole duration of the internship.
The internship program is a full-time job experience (40 hours per week).
Fluency in English, both written and verbal, is essential.
Frequently Asked Questions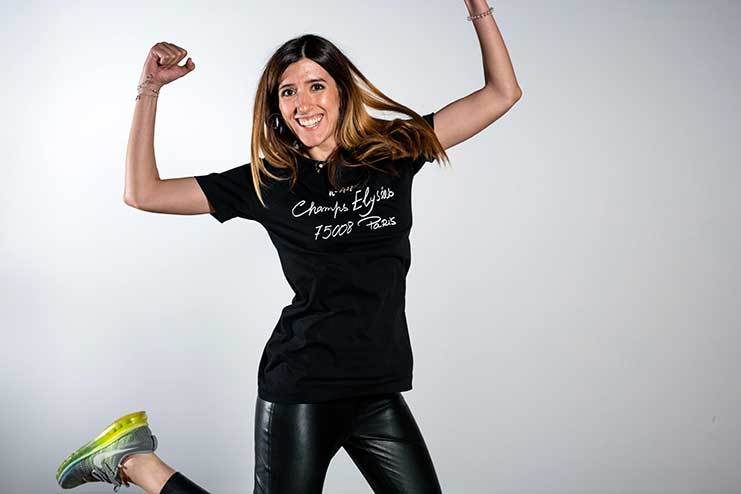 In which disciplines does Nike offer internships at the European Headquarters? Internships are offered on almost all of Nike's teams, including:
Marketing
Sales
Technology
Finance
Digital
Supply Chain
Corporate Retail
Merchandising
Human Resources
Legal
What is the duration of an internship? Nike internships are either 6 or 12 months long.
Which time of year are internships available? Nike offers two intake times for interns during the year: August and February.
Can students do an internship after they have finished university? No, to be eligible for an internship, the applicant must still be enrolled in a university or equivalent-level school.
Is this a paid internship? Yes. All Nike interns are paid a competitive salary.
How and where can someone apply? All internship opportunities are listed on this career site and students can apply directly online. Applicants just need to be sure that they will be available for the start date and duration specified.
When is the best time to apply? Nike will post internship opportunities on this career site in March and April for an August start date, and in September and October for a February start date.
How does the hiring process work? Each application will be reviewed against the requirements of the position and, if an applicant's background meets the requirements, he or she will be invited to an online interview. The next step includes an interview with the hiring manager, and then Nike will extend an offer to the strongest candidate for the internship.
What is the timing for the internship hiring process? The internship hiring process takes approximately two months from the first contact with a recruiter until an intern is hired.
Is it possible for someone to apply to more than one internship? Yes, students can submit applications to multiple internships.
Can a student do a part-time internship at Nike in addition to his or her studies? No. All Nike internships in Europe are full-time.
Is it possible for a student to work on a thesis or university project during the internship? Yes. Students will have the opportunity to work on their thesis/university project during their internships. This is arranged between the interns and their managers.
Does Nike accept international students? Yes. An international student at a university in the Netherlands can apply to all posted internships. European Union students at a university outside of the Netherlands can apply to all posted internships that state, "relocation offered." Any non-EU student must be studying at a Netherlands university, or be legally authorized to work in the Netherlands.
Will interns have to pay for their own housing and transportation? All Nike interns receive a monthly commuting allowance. Interns relocating from other countries also receive a monthly housing allowance, as well as administrative support for their relocation (e.g., registering in the Netherlands, setting up a Dutch bank account and getting a social security number).
Does someone need to speak English in order to complete an internship at Nike? Yes. English is a common language at Nike, so applicants need to be fluent in English, both written and verbal.
Are there any Nike internship opportunities in other countries in Europe? Yes. While the majority of the company's European internship opportunities are located at its European Headquarters in the Netherlands, some of its other European offices also offer internships. Applicants can search for internship opportunities by country on Nike's career site to find other internship opportunities in France, Germany, Italy, Russia, Spain, Turkey and the United Kingdom.
Hear from our Interns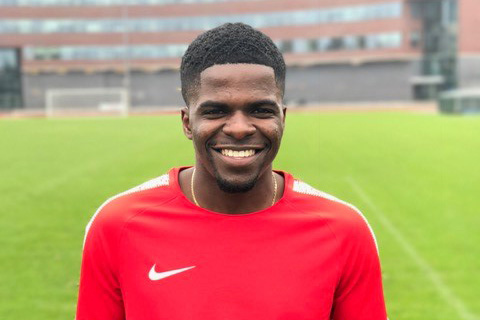 SAMUEL KINGSLEY, SALES INTERN
The internship taught me how to work in teams and helps me acquire certain skills and retrieve knowledge that I've never learned on school benches.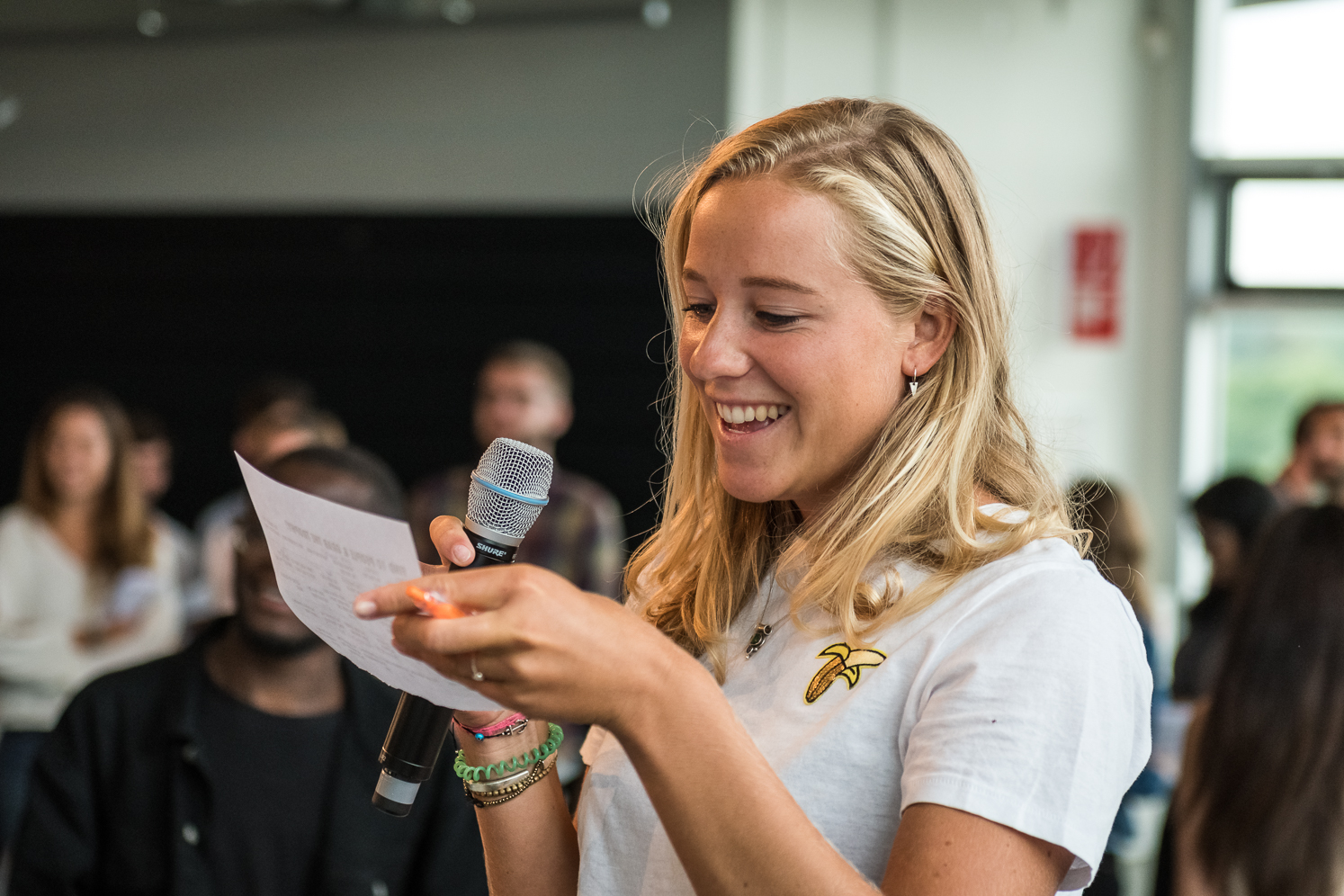 TATJANA REYGERS, DIGITAL BRAND INTERN
One of the best things about working at nike is the incredibly dynamic; international and sporty working environment. Besides, working at nike offers many opportunities to grow and develop within the company.
FRANCESCO NATALI, FINANCE INTERN
Every day I interact with different teams and colleagues from various departments, giving me the opportunity to step out of my comfort-zone, while developing in-depth knowledge about the industry.