At Nike, curiosity is life. Technology, sports, connectivity, sustainable design and science unlock an incredible opportunity to experiment like never before. Nike interns are vital contributors to the company's relentless pursuit of advancing human potential.
In Nike's internship program at the Nike European Logistics Campus, undergraduate students get a full immersion into the brand's culture of curiosity and innovation. Interns interact with company leaders, tackle complex business challenges, and build relationships and skills that endure far beyond their internship. They work on teams such as Supply Chain, Finance, HR, Maintenance and practically every other area of the company and get access to Nike's world-class facilities and employee benefits.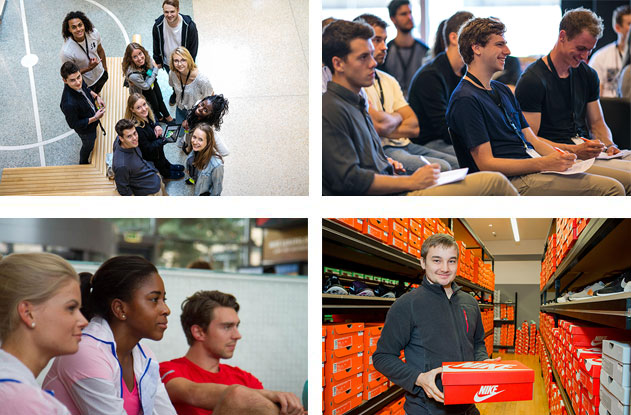 Every year, Nike interns not only help push forward athletic performance; they push their own boundaries in creativity, teamwork and personal growth.
Please review Nike's internship requirements below. Then, if you're up for the challenge of finding your greatness with Nike, check out what roles are available and apply now.
BASIC REQUIREMENTS
The Nike, Inc. internship program at Nike ELC is an unpaid internship open to students currently enrolled in a higher education institution (i.e., university or equivalent).
The applicant's student status must be valid for the whole duration of the internship.
Fluency in English, both written and verbal, is essential. For most functions, speaking and writing in Dutch is also mandatory.
FREQUENTLY ASKED QUESTIONS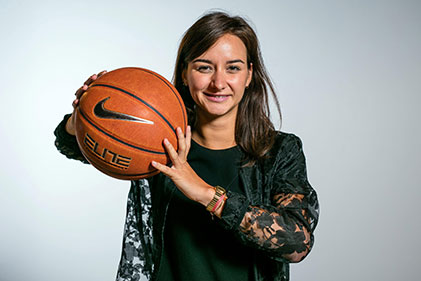 In which disciplines does Nike offer internships at the Nike European Logistics Campus?
Internships are offered on almost all of Nike's teams, including:
Supply Chain
Finance
Maintenance
Human Resources
What is the duration of an internship?
Nike ELC internships are 3 to 6 months.
Which time of year are internships available?
Nike ELC offers two intake periods for interns during the year: in February and in September (unless a different start date is specified on the posting).
Can students do an internship after they have finished university?
No, to be eligible for an internship at Nike ELC, the applicant must still be enrolled in a university or equivalent education program.
How and where can someone apply?
All internship opportunities are listed on this career site and students can apply directly online. Applicants need to be available for the start date and duration specified.
When is the best time to apply?
Nike will post internship opportunities on this career site in February (for a September start date) and in September (for a February start date).
How does the hiring process work?
Each application will be reviewed against the requirements of the position and, if an applicant's background meets the requirements, he or she will be invited to a face-to-face with the hiring manager and then Nike will accept the strongest candidate for the internship.
Is it possible for someone to apply to more than one internship?
Yes, students can submit applications to multiple internships.
Can a student do a part-time internship at Nike in addition to his or her studies?
Yes. Internships at Nike ELC are flexible though most require 4 day attendance.
Is it possible for a student to work on a thesis or university project during the ELC internship?
Yes. Students will have the opportunity to work on their thesis / university project during their internships. This is arranged between the interns and their managers.
Do interns need to speak English in order to complete an internship at Nike ELC?
Yes. English is a common language at Nike, so applicants need to be fluent in English, both written and verbal. For most internships at Nike ELC, Dutch is also a requirement.
Are there any Nike internship opportunities in other countries in Europe?
Yes. The majority of Nike, Inc.'s European internship opportunities are located at the European Headquarters in the Netherlands. Some of Nike, Inc.'s other European offices also offer internships. Applicants can search for internship opportunities by country on Nike's career site to find internship opportunities in the Netherlands, France, Germany, Italy, Russia, Spain, Turkey and the United Kingdom.