WE BELIEVE IN THE INSPIRATIONAL POWER OF SPORT TO BREAK DOWN BARRIERS, OVERCOME DIFFERENCES AND BRING PEOPLE TOGETHER.
No matter where we come from, a love of sport unites us. It teaches us to be fiercely competitive, but always collaborative and welcoming. To include different perspectives, because teams win when everyone contributes. To take a 'next play' attitude to failure, and apply what we've learned instantly.
Creativity fuels our culture. With our open and global mindset, we're constantly curious about the world. We serve athletes in 190 countries, and we're inspired by every one of them.
By listening to the unique voices of every country, culture, and community, we can unleash the potential of every athlete*.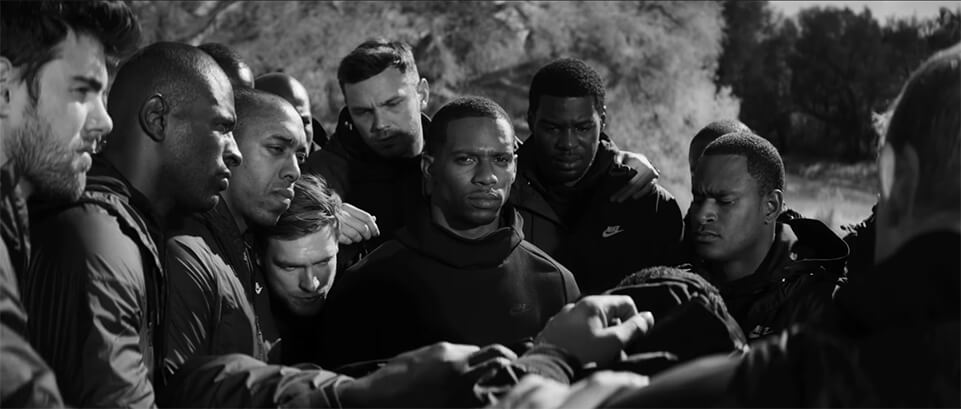 PROMOTING EQUALITY THROUGH SPORT
LEARN MORE ABOUT OUR CAMPAIGN FOR EQUALITY

Link opens in a new browser window
Employee Networks
NikeUNITED is a collection of employee resource groups that represent the diversity of our employees. These networks serve to deliver career development experiences, increase cultural awareness, and demonstrate our commitment to diversity and inclusion in the communities where we live and work. NIKE, Inc. has eight employee-formed and managed communities.
Ability & Friends Network
Asia Pacific & Friends Network
Black Employee & Friends Network
Latino & Friends Network
PRIDE Network
Nike Military Veterans & Friends Network
Native American & Friends Network
Women of Nike & Friends Network
Nike by the Numbers
Over 50% of Nike U.S. employees identify as non-white

Global ratio of female to male managers has remained steady (41% female / 59% male)

Racial and ethnic diversity in Nike's management team increased by 50% since 2012

Racial and ethnic diversity represents 60% of NIKE's Leadership & management Growth in the U.S. since 2011
NIKE, inc. employee & manager totals by gender (global)
Global Employees

FY15

| Gender | Global Employees for Fiscal Year 2015 |
| --- | --- |
| Female | 48% |
| Male | 51% |

Global Managers

FY15

| Gender | Global Managers for Fiscal Year 2015 |
| --- | --- |
| Female | 41% |
| Male | 59% |
| Gender | Global Employees for Fiscal Year 2015 | Global Managers for Fiscal Year 2015 |
| --- | --- | --- |
| Female | 48% | 41% |
| Male | 51% | 59% |
NIKE, inc. employee totals by ETHNICITY (U.S.)
Employee Totals by Ethnicity

FY15
| Ethnicity | Percentage of Nike employees that identify as that ethnicity |
| --- | --- |
| White | 48% |
| Black or African American | 21% |
| Hispanic/Latino | 18% |
| Asian | 7% |
| Two or More Races | 4% |
| Native Hawaiian or Other Pacific Islander | 1% |
| American Indian or Alaskan Native | < 1% |
| Unknown | < 1% |