INSIDE THE SWOOSH
Oregon is central to the swoosh's heritage and home to the Nike World Headquarters. Set on 400 acres of lush Pacific Northwest landscape, WHQ is just a short drive from Portland and home to the many disciplines that make Nike tick: product design and development, management, materials research, marketing, finance, sustainability, high-tech manufacturing and more.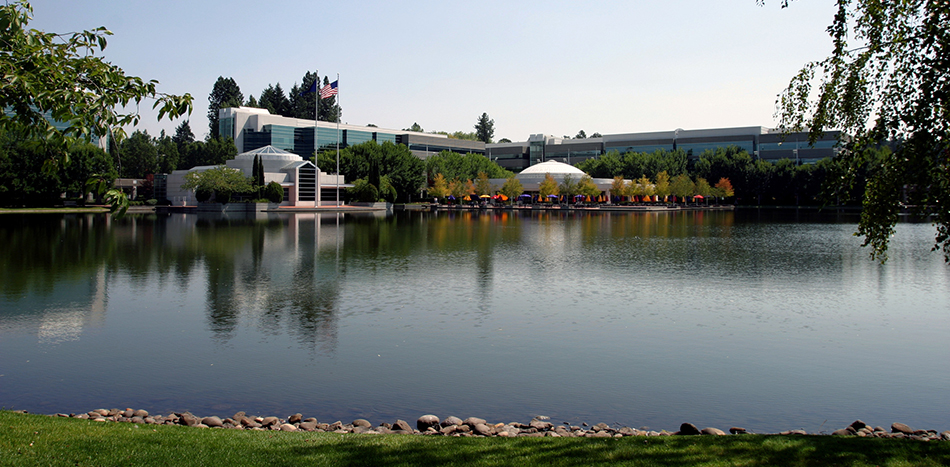 NIKE WELLNESS
Sport is fundamental to the Nike way of life. Employees at WHQ get access to fitness centers, an Olympic-sized swimming pool, indoor tracks and basketball, tennis and volleyball courts. Lake Nike sits at the center of campus, with nearby soccer fields, running trails and a track built into the surrounding forest. Intramural teams, running clubs and training camps give employees a chance to connect and stay fit.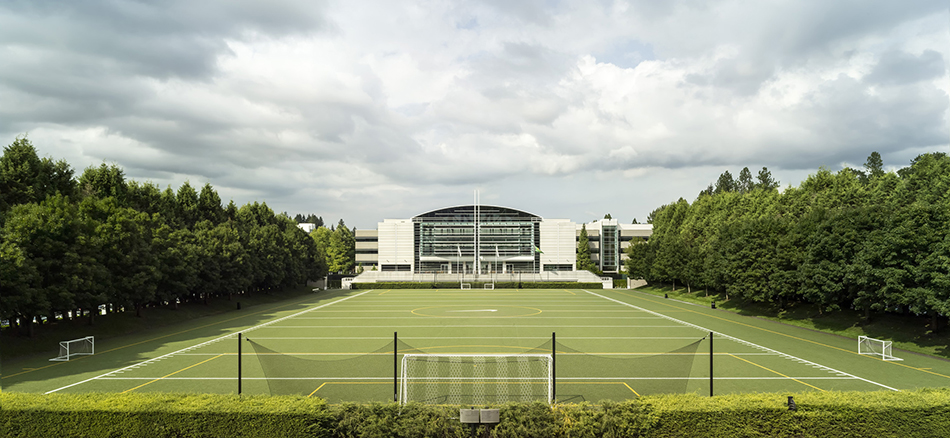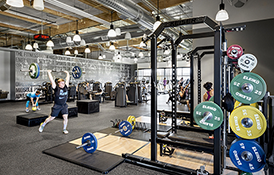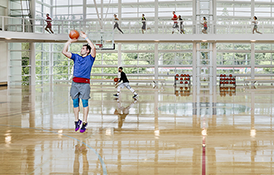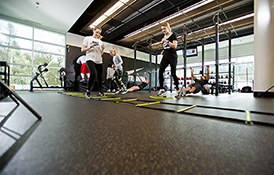 GREATNESS BY DESIGN
Since its beginnings, the Beaverton-area campus has experienced near-continuous growth, with new hubs designed for experimentation: sports research labs, design studios, product creation facilities. Innovation is encouraged at every level, and WHQ is set up to support new ways of thinking. Each department runs on the philosophy that everything can – and should – be given a second thought.
The research facilities at WHQ are key to Nike innovation. Product development teams take on new design territory by mixing imagination with state-of-the-art technology. High-speed cameras capture athlete movements, improving product performance, while the field's top visionaries push what's possible in visual design.
TRIBUTE TO THE GREATS
Athletes* are everything at Nike. Banners starring more than 200 top performers lining the walkways, telling some of sport's greatest stories. The world's most venerated athletes – like Serena Williams, LeBron James, Mo Farah and Simone Biles – are captured mid jump, swing and stride. Buildings are named to honor top athletes like Steve Prefontaine, Mia Hamm, Tiger Woods, Michael Jordan, Joan Benoit Samuelson and Bo Jackson, to name a few.
Nike DNA, a permanent installation at WHQ, explores the rich history of the swoosh, paying tribute to founders Phil Knight and Bill Bowerman. From waffle-iron soles to turning out the world's most innovative performance products, Nike's story has always been one of grit, originality and hard work.
*If you have a body, you are an athlete.
CHANGE THE GAME AT WHQ
It takes passion, collaboration and diversity to reach true greatness. Explore jobs at the Nike World Headquarters and find your team.